Keema Curry Recipe #atozchallenge
Since my recipe for Garam Masala garnered a lot of interest, here's a recipe with Garam Masala, which is many a curry lovers favourite. The Keema Curry, minced lamb curry, is cooked in many different ways but this recipe is how I like it best.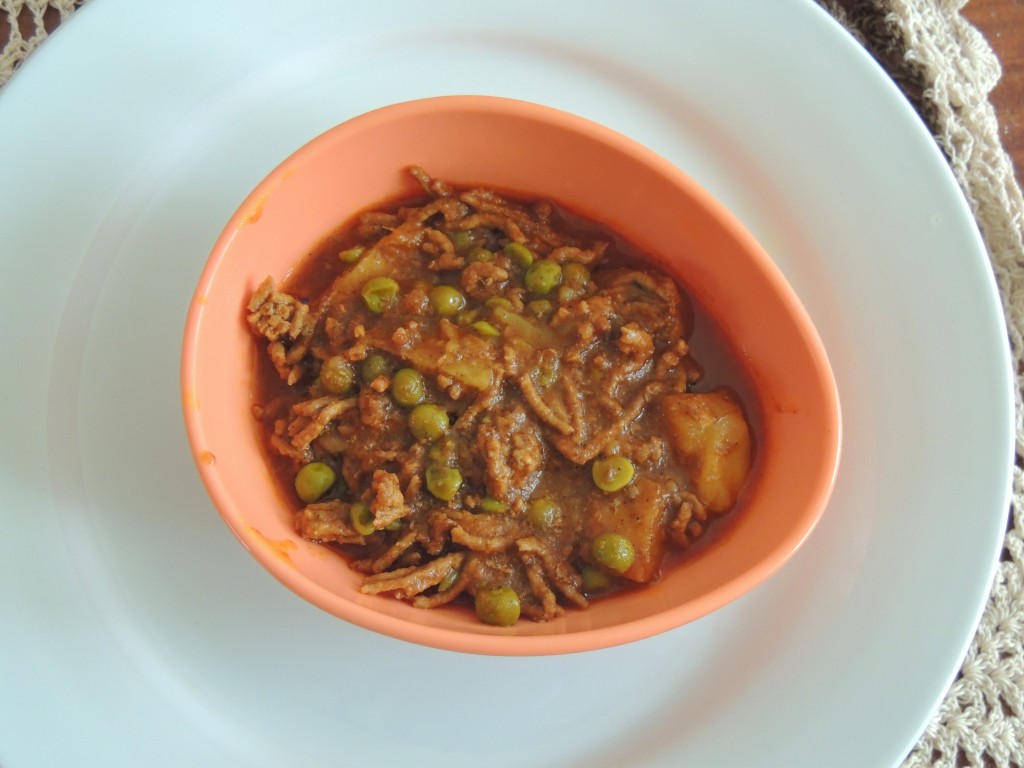 Ingredients:
1. Your desired quantity of minced lamb (I had 350 grams)
2. One large potato (choose a kind that boils fast and crumbles, so grainy is better than waxy)
3. Lots of peas, as much as you like (you could do without it too)
4. One large onion finely chopped (two medium or three small)
5. Ginger and garlic paste or freshly grated
6. Two teaspoons of Garam Masala powder
7. Turmeric powder 2 teaspoons
8. Tomato paste 2 tablespoons ( you can substitute this with a few tablespoons of yogurt. Yogurt will give it a milder creamier taste and the curry will also be lightly coloured)
9. Half a teaspoon of cumin and half a teaspoon of coriander powder
10. salt and pepper to taste.
11. Boiling water 300 ml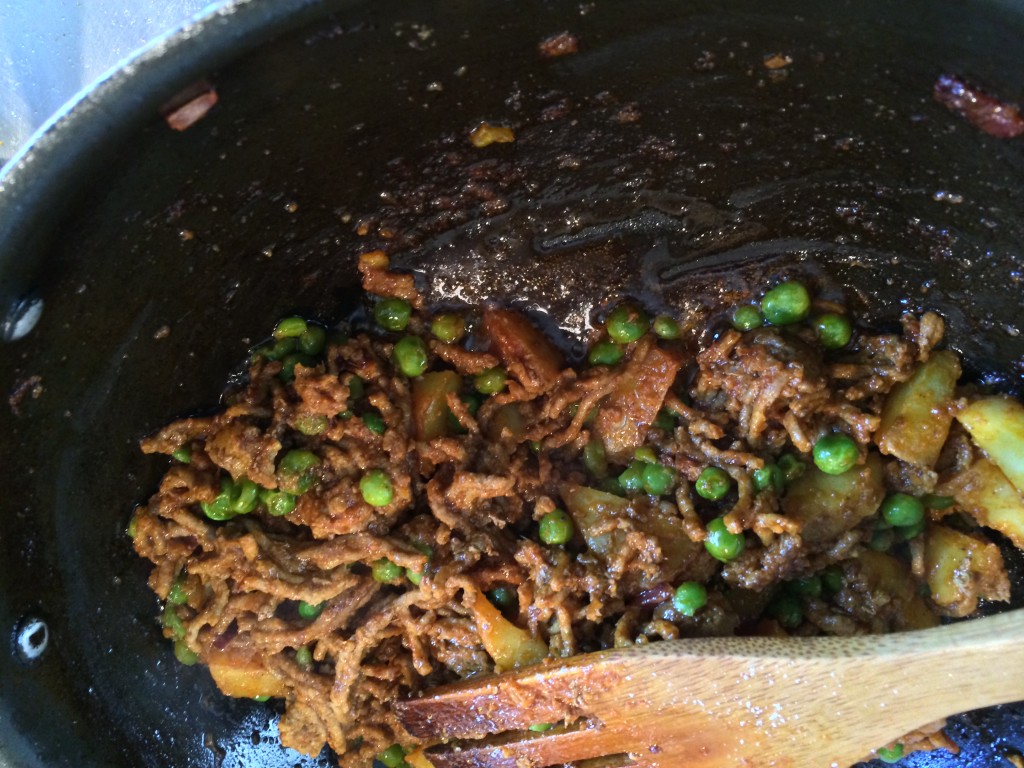 Recipe
Fry the chopped onion and potatoes lightly till the onions are transparent. Then, add all the spices, ginger, garlic and tomato paste. Lightly fry these and mix well with the potato and onion. Once the spices warm and release a wonderful aroma put the minced lamb in. Stir it around to cover it evenly with all the spices in the wok. Then keep stirring till the meat loses its pinkness and releases oil around the sides of the wok, as seen in the picture above. At this time add the peas. If you are using frozen peas thaw them before adding it to the meat. once everything is covered in spice and juices, pour in the boiling water to cover everything in the wok. Put the lid on and let it simmer in low heat. This curry will take around 3o mins to cook and reduce to a thicker gravy. Sprinkle more garam masala and chillies for stronger flavours.
Note: This method of slow cooking is not practiced in the usual takeaway curry houses in Britain. So, don't be surprised if your Keema curry tastes better than your favourite curry house's version!
If you don't eat lamb, then replace the mince with soya mince, beef mince, turkey mince or even cauliflower. Of course cooking times will differ.
Written by Amrita Dasgupta -
Visit my blog for more food and travel stories
I love to travel, discover new things, experience new cultures and then I get back home and experiment with the new food and recipes I discovered on my travels. My blog is about all those life experiences. If you've enjoyed this post, keep in touch with Drifting Traveller on
Twitter
and
Facebook
or by adding my blog to your RSS feed. Follow my blog with
Bloglovin
or
Networked Blogs
! If you really like reading the Drifting Traveller why not share it with people you know who'd like to read it too.