Garam Masala
Garam Masala is a flavour that never ceases to surprise me. Long time ago on a hot and humid tropical morning the heavy beat of a mortar and a pestle is what woke me up. The heady piquancy was an assault on my juvenile senses. But the lingering taste of cinnamon, cloves and cardamom has been with me all my life – a certain love-hate relationship.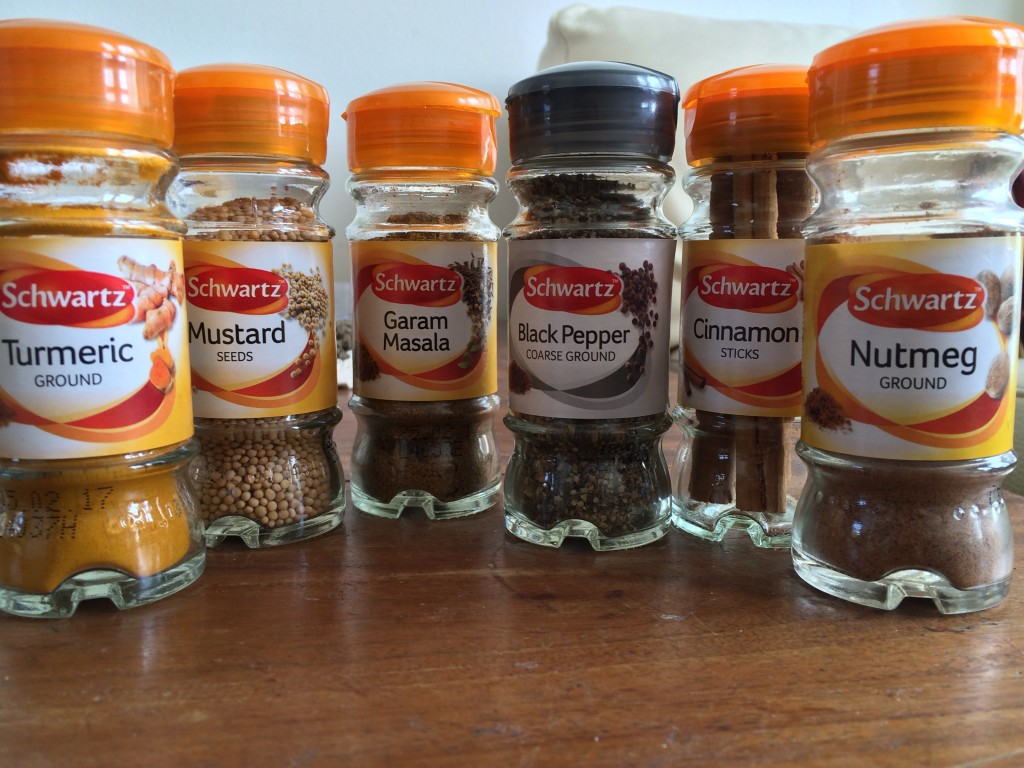 I love the aroma of garam masala as a spice blend or their individual flavours but, I hate biting into a cardamom, clove or cinnamon stick while eating food spiced with it.
My earliest memories of cloves are something you kept in your mouth like a cough lozenge to abate a cough or a tooth ache. Cloves, especially clove oil,  are antiseptic, anti-fungal, analgesic and anti-inflammatory. My asthmatic neighbour always smelled of cloves and that childhood memory has remained. Now, whenever I catch a whiff of cloves, I think of that long lost neighbour. We didn't keep in touch.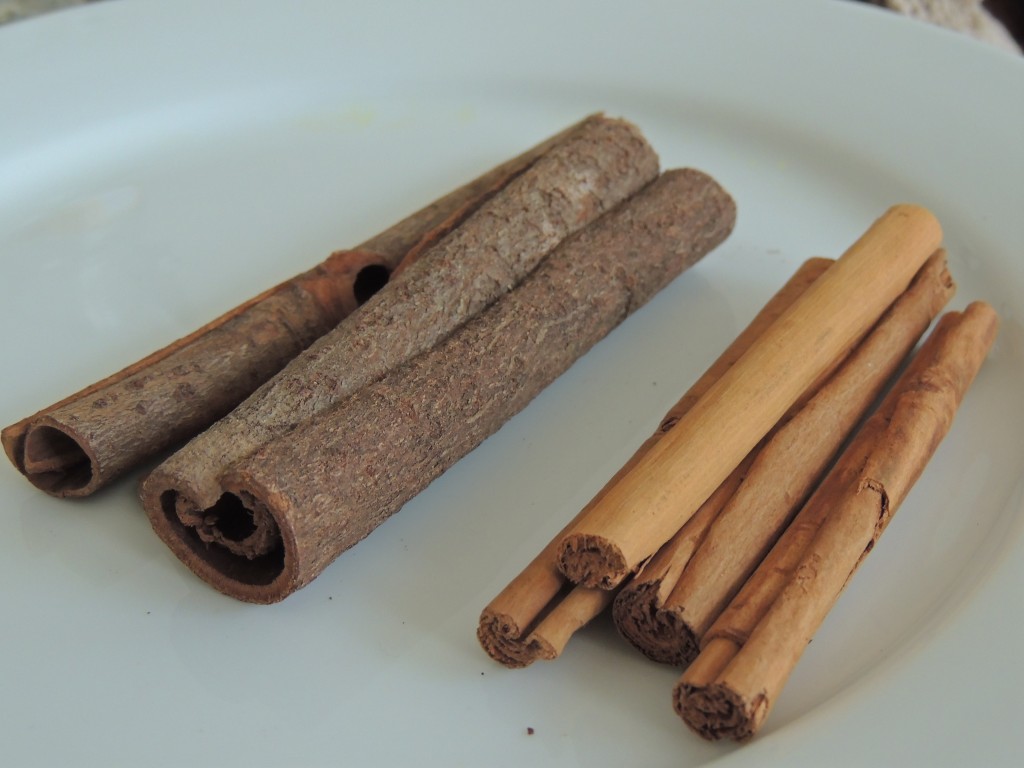 Another major ingredient in garam masala is the cinnamon. In India the cinnamon used is actually Cinnamomum cassia a thicker bark of a tree than the quills of Cinnamomum verum (true cinnamon) that grows in Ceylon and is usually what we get in Europe. So, when I moved to London a few years ago, like every food loving immigrant, I went looking for familiar flavours. The few curry houses  I visited, initially, weren't very authentic. I walked down numerous supermarket aisles and corner shops to come up with my ingredients for garam masala, my own spice blend.
Note: Garam Masala is used all across India and every region has their own blend. The most popular, the  one that is readily available in the UK also contains turmeric, cumin and coriander unlike mine. I prefer adding turmeric, cumin and coriander separately to my recipe, if at all required.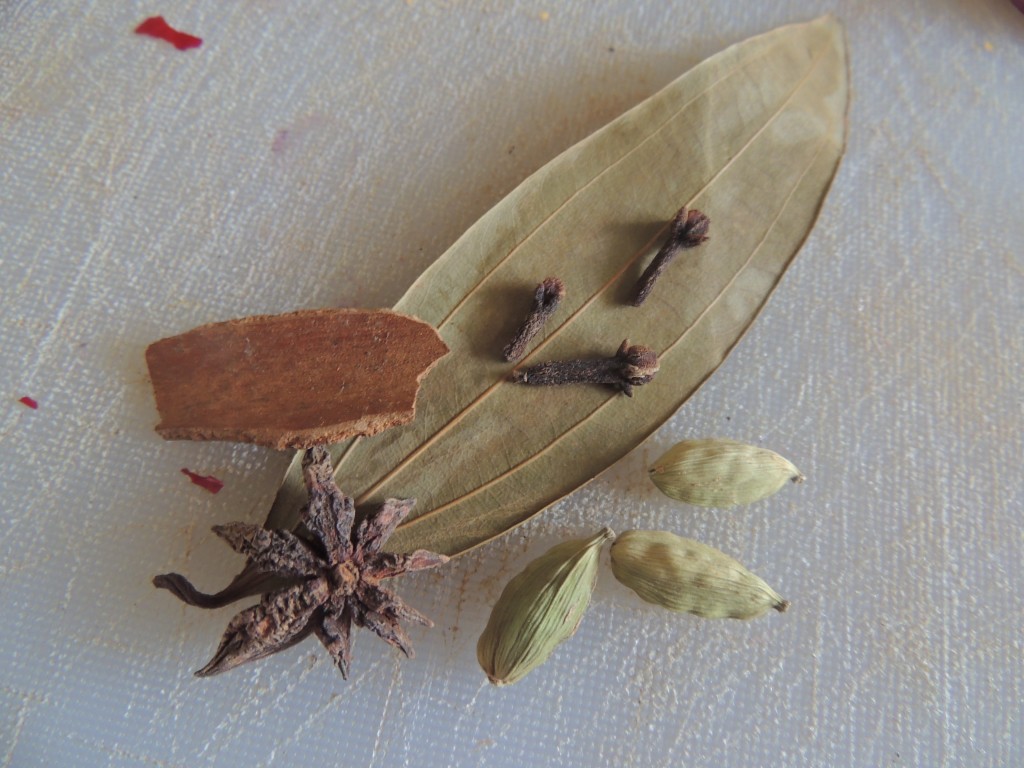 My Garam Masala recipe (used widely in West Bengal Eastern India)
1. Cinnamomum cassia
2. Cardamom
3. Cloves
4. Nutmeg
5. Star Anise
The first three ingredients are a must in any garam masala blend and the other two are usually found in supermarket spice blends or only used while making a special dish which relies solely on the flavours of garam masala, like a lamb keema curry. Nutmeg and Star Anise are relatively more expensive  than the other spices too. But I believe in a school of thought, that  the ingredients in a Garam Masala blend should be versatile and suit the taste of the person blending it.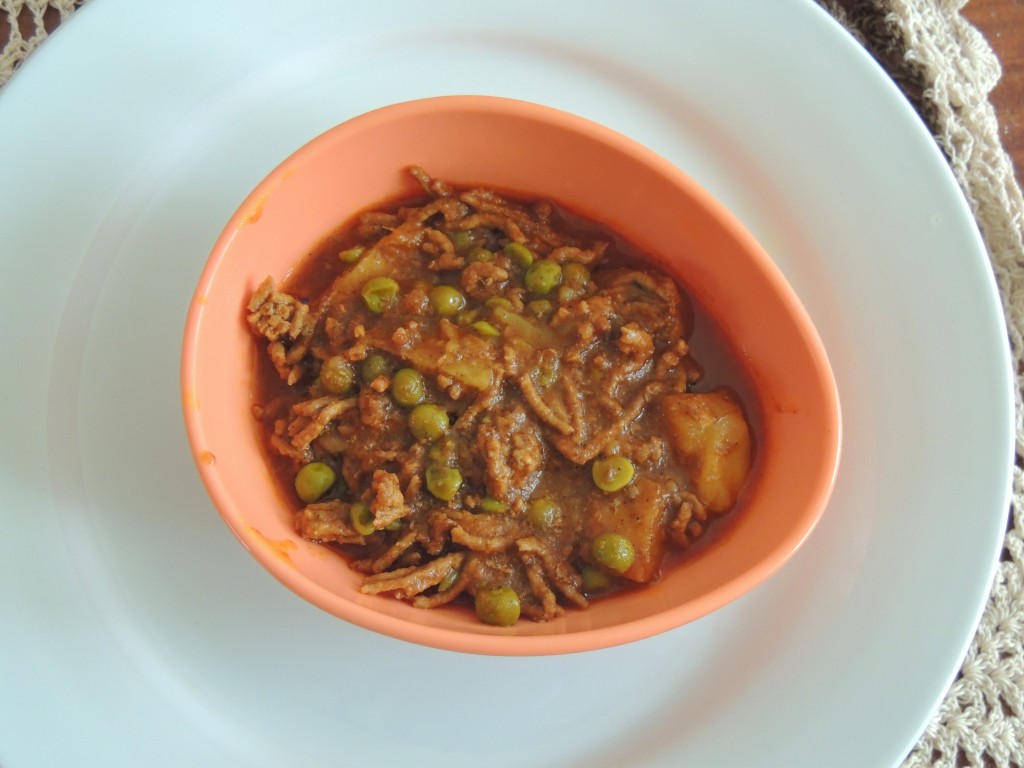 Related articles
Written by Amrita Dasgupta -
Visit my blog for more food and travel stories
I love to travel, discover new things, experience new cultures and then I get back home and experiment with the new food and recipes I discovered on my travels. My blog is about all those life experiences. If you've enjoyed this post, keep in touch with Drifting Traveller on
Twitter
and
Facebook
or by adding my blog to your RSS feed. Follow my blog with
Bloglovin
or
Networked Blogs
! If you really like reading the Drifting Traveller why not share it with people you know who'd like to read it too.