Recipe inspirations
A lot of what I cook everyday are inspired by something I've eaten on my travels or at a restaurant which made a particular impression on me.
My most recent favourite is stuffed roasted peppers. I've had different versions of it from Spanish pimientos del piquillo to oven baked green peppers stuffed with minced meat in India.
I never attempted to make them because it seemed rather painstaking to roast and skin peppers, and buying the tinned version isn't something I did because I never buy tinned vegetables. Must be a habit from growing up in a country, which grows vegetables all year round.
However recipes that I like but haven't tried myself always leave me with this niggling feeling of not having done something!
So, last night, I gave in to the temptation while watching Jamie Oliver cooking his famous 30 minute meals. The minute inspiration struck I abandoned Jamie. He rambled on about the rest of his awesome Morroccan feast.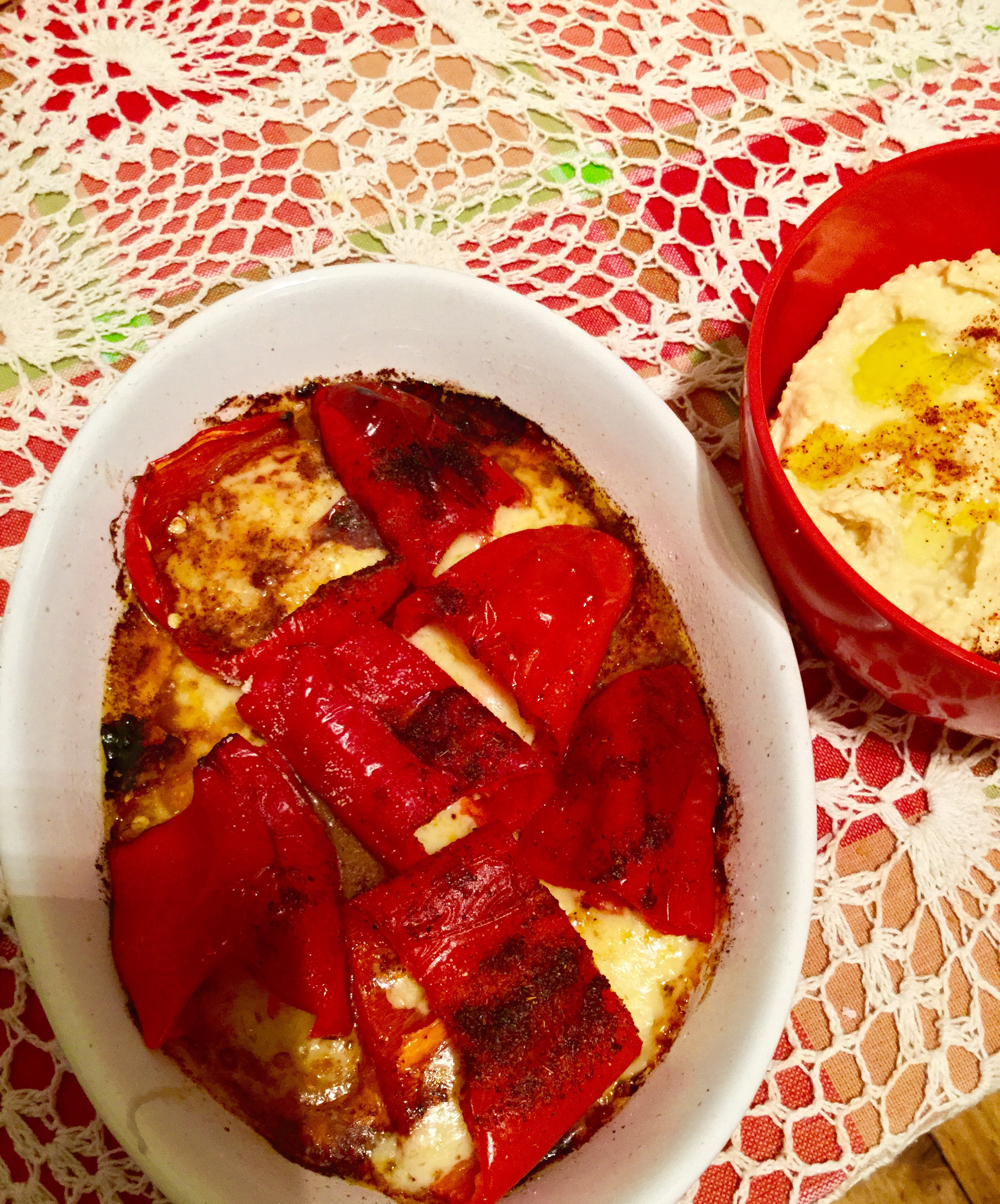 My recipe is more of a shortcut approach than Jamie's and is for eco friendly too. I completely bypassed the need of tinned or jars of roasted red peppers and hence no packaging and unknown ingredients in my food.
My ingredients
Organic long red peppers you can use any long pepper, this is what I had.
Olive oil
Mature cheddar – according to Jamie Oliver any cheese that melts well will do, the Spanish often use Manchego and Martha Stewart uses goat's cheese.
Method
De seed the peppers and chop them in three or two if you have shorter peppers.
Slice the cheese and stuff the pepper.
Depending on the saltiness of your cheese season the peppers.
Then drizzle some olive oil over it and sprinkle a version of chilli powder. I used a coarse mild chilli powder because I don't have any paprika.
It takes 20 minutes in a really hot oven. As soon as the juices in your dish is bubbling, the pepper has a grilled look and the cheese is melting out your dish is ready.
I maybe biased but I liked it as much as any traditional roasted and skinned recipe.
Do you experiment with traditional recipes?
Written by Amrita Dasgupta -
Visit my blog for more food and travel stories
I love to travel, discover new things, experience new cultures and then I get back home and experiment with the new food and recipes I discovered on my travels. My blog is about all those life experiences. If you've enjoyed this post, keep in touch with Drifting Traveller on
Twitter
and
Facebook
or by adding my blog to your RSS feed. Follow my blog with
Bloglovin
or
Networked Blogs
! If you really like reading the Drifting Traveller why not share it with people you know who'd like to read it too.