The Vietnamese Market Cookbook
I enjoy eating Thai food and I've been eating Chinese cuisine and its variations for years, but I am quite new to Vietnamese food. It was a discovery by chance. As I walked along Haymarket, London, I suddenly chanced upon a new restaurant that serves Vietnamese food. Intrigued and excited by the prospects of a new cuisine, I set off on an internet journey of Vietnamese cuisine in London.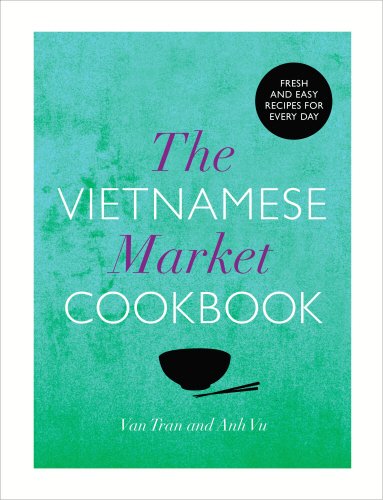 What I found was definitely a spicy find! The Vietnamese Market Cookbook by Van Tran and Anh Vu, who are also the founders of a series of popular Vietnamese market stalls and market cafes all across London. Fascinated by their journey with BanhMi11, their market stall enterprise I wanted to know more about them, their book and of course the food. Research can only take you so far, it was time for me to take the leap and taste some Vietnamese food or get the book! But which comes first? The book or the food! The solution was very simple.
Van Tran and Anh Vu will be talking about their book at the Asia House Bagri Foundation Literature Festival 2014 on Friday, 16 May and this will be followed by a light buffet lunch, which I am hoping is going to have a Vietnamese element to it! So, I will have an interesting introduction to the cuisine before I travel to Vietnam for the authentic experience some day.
Last I checked, the ticket sales are still on so, if, like me, you would love to know more about the Vietnamese Market Cookbook and some exotic Friday lunch, to bring in the weekend, there is still time.
More on this once I've been there, read that and eaten those!
Written by Amrita Dasgupta -
Visit my blog for more food and travel stories
I love to travel, discover new things, experience new cultures and then I get back home and experiment with the new food and recipes I discovered on my travels. My blog is about all those life experiences. If you've enjoyed this post, keep in touch with Drifting Traveller on
Twitter
and
Facebook
or by adding my blog to your RSS feed. Follow my blog with
Bloglovin
or
Networked Blogs
! If you really like reading the Drifting Traveller why not share it with people you know who'd like to read it too.