Joie de vivre on a plate #atozchallenge
Inspired by my research  of regional Italian food on the Amalfi coast, I resorted to a joyful, colourful and lighthearted salad with a whiff of sea breeze for dinner last week.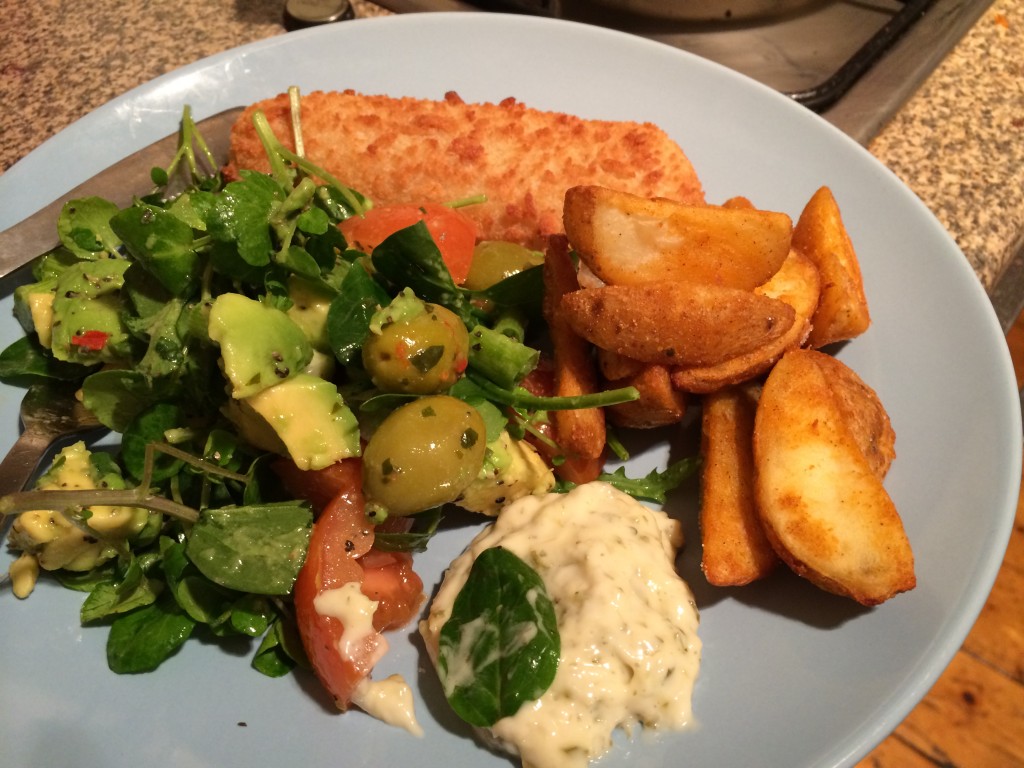 I named my salad Joie de vivre because of its burst of flavours and freshness. I did not use any exotic ingredients for the dressing or the salad, just a lot of common sense regarding what flavours go well together, and inspiration from sea food salads I've had in the past.
The first attempt was a simple salad to go with the British classic, Haddock and chips. I just can't eat store bought food without meddling. Adding a salad to our fries made my feel healthier, happier and I also vowed the friend I had over for dinner! Sorry, to brag but even I was impressed with the salad.
Ingredients:
1. Half a bag of watercress and baby leaf spinach
2. Half a bag of mixed salad leaves (predominantly rocket, spinach and dark red baby leaf)
3. Left over snack pack of olives in olive oil, paprika and basil
4. Half an avocado
5. salt and pepper
6. Lemon juice that came out of a green glass bottle
Recipe:
All you have to do is toss everything together. I used the olive oil that olives were soaked in, so no waste and added flavour. Banging about the avocado as you toss is good because the mush helps hold the leaves together. My choice of peppery salad leaves, black pepper and the hint of paprika from the olives were a good contrast with grainy wedges and mellow haddock. But, the flavours started to change when the tartare sauce on my plate mixed with the leaves. I think I enjoyed the salad more than the fish that evening!
So I had to take my salad to the next level, experiment with more flavours especially the tartare sauce.
Added ingredients:
1. Scottish smoked salmon
2. Extra virgin olive oil
3. Tartare sauce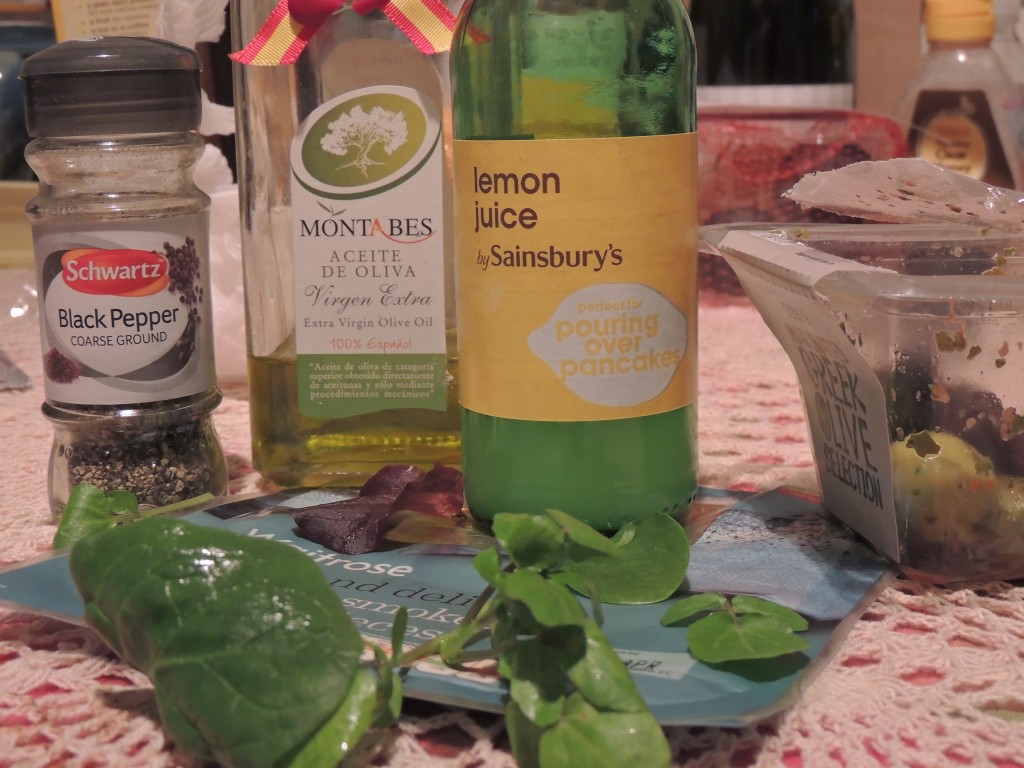 Recipe:
I reduced the amount of lemon juice this time and added tartare sauce. Smoked salmon is already salty so not using the oil from the pack of olives made sense. The crispness of extra virgin olive oil and the delicately smoked and salty salmon improved my salad. Adding a scent of the sea and inducing a sense of joie di vivre for a recipe well created.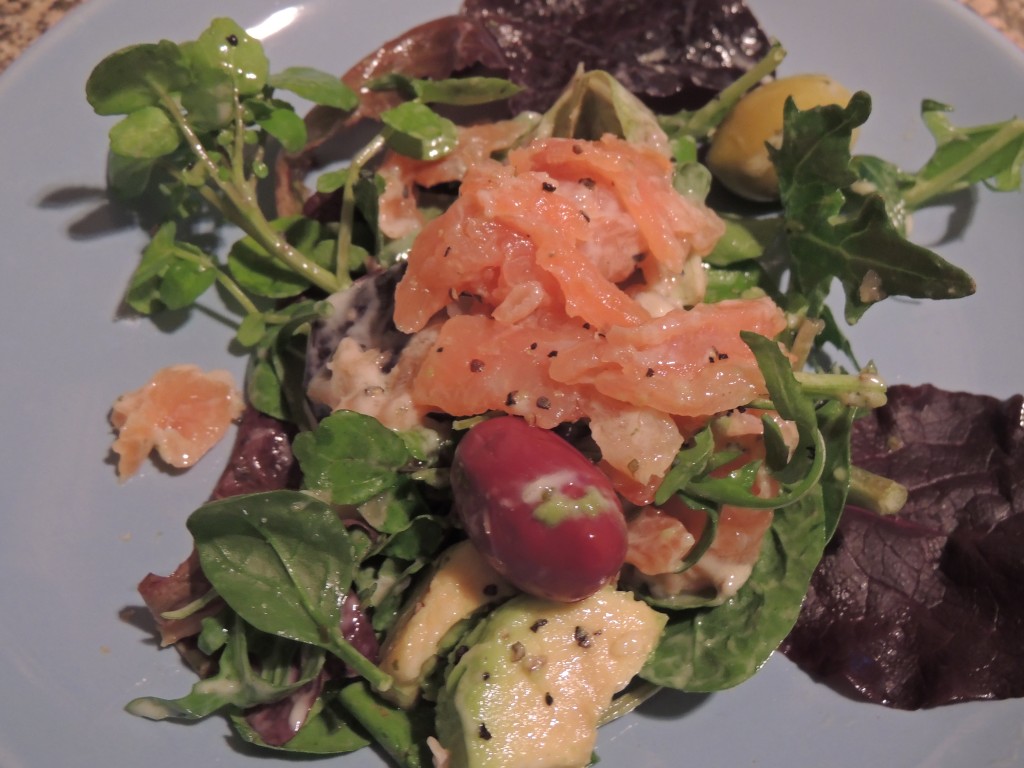 Written by Amrita Dasgupta -
Visit my blog for more food and travel stories
I love to travel, discover new things, experience new cultures and then I get back home and experiment with the new food and recipes I discovered on my travels. My blog is about all those life experiences. If you've enjoyed this post, keep in touch with Drifting Traveller on
Twitter
and
Facebook
or by adding my blog to your RSS feed. Follow my blog with
Bloglovin
or
Networked Blogs
! If you really like reading the Drifting Traveller why not share it with people you know who'd like to read it too.