World Book Day 2014 Travel and Food
Since I blog about food and travel, and I also read, consume, refer to, and sleep with books I am going to dedicate World Book Day 2014 to those cookbooks and travel books that guide my way through unknown lands and recipes.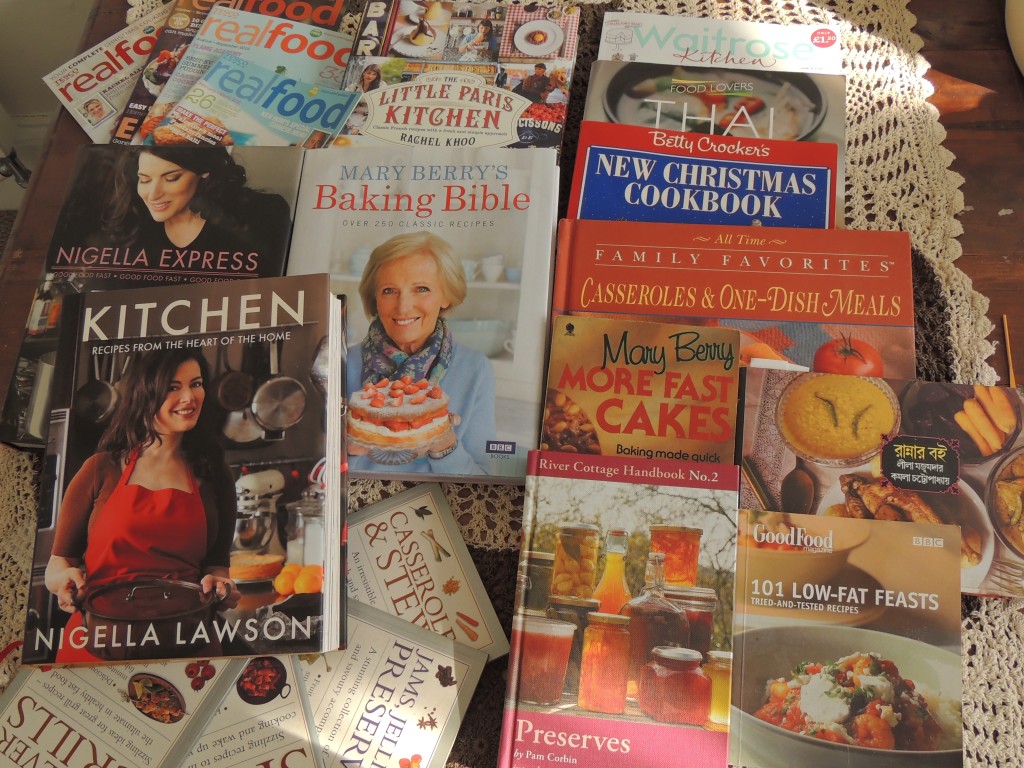 My collection of cookbooks has grown over the years. Not all of these are new and some are second hand as well as books that my parents thought I might find useful. Quite a few of those have actually been the most useful cookbooks I've owned. More Fast Cakes by Mary Berry is a book from my childhood years, a time when I wasn't allowed to operate the oven unsupervised. I learnt how to follow a recipe and to bake from it. The second and newer Baking Bible is a tribute to the picture-less paperback that taught me so much.
The second most important book (Rannar Boi) in this collection is also quite picture less and detailed. It is a book of Indian recipes written in Bengali with the novice cook in mind. The writer, Leela Mazumder is Satyajit Ray's aunt and a prolific writer of Bengali literature.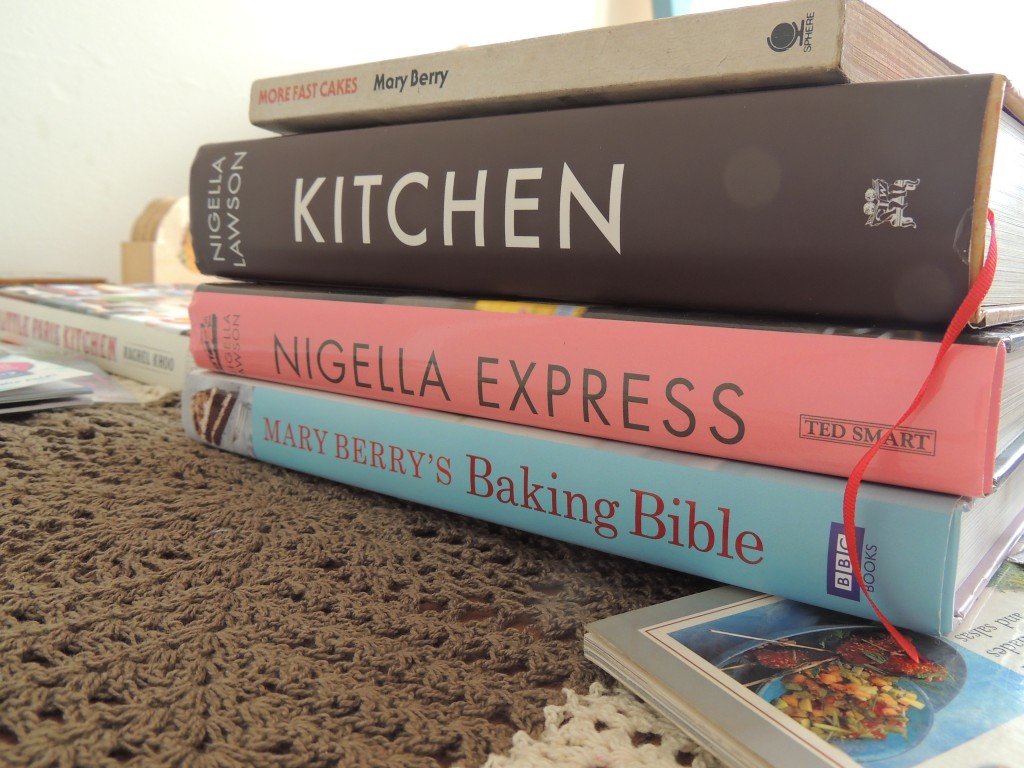 Nigella's Kitchen and Nigella Express are cookbooks for all seasons and moods. I am quite a fan and  I believe her style of making a complicated recipe sound easy is an art. Preserves are something that I sometimes dabble in with over ripe fruits! I would really like to pursue them seriously, I am just waiting to collect more glass jars and to re-purpose them as jars for preserves.
The Tesco Real Food magazine and the Waitrose Kitchen were kept because of that one or two odd recipes that I loved. I hate tearing pages out of books or magazines, so the whole magazine stays.
Rachel Khoo is a recent fad and I wish I knew of her when I last visited Paris because the Little Paris Kitchen is no longer open!
This is my favourite book corner. It is our travel corner showcasing out Lonely Planet collection. Every book was bought with a trip in mind. Between my husband and I we have been to all of those cities and a few more. I would love to see more of Rome, Florence and Paris and I would love to visit Barcelona and Madrid, where I haven't been to yet.
Our 2014 travel plans have already been planned and we are exploring Italy with passion. There will be a trip to South of Spain too but  I am yet to buy a book for it. Any suggestions?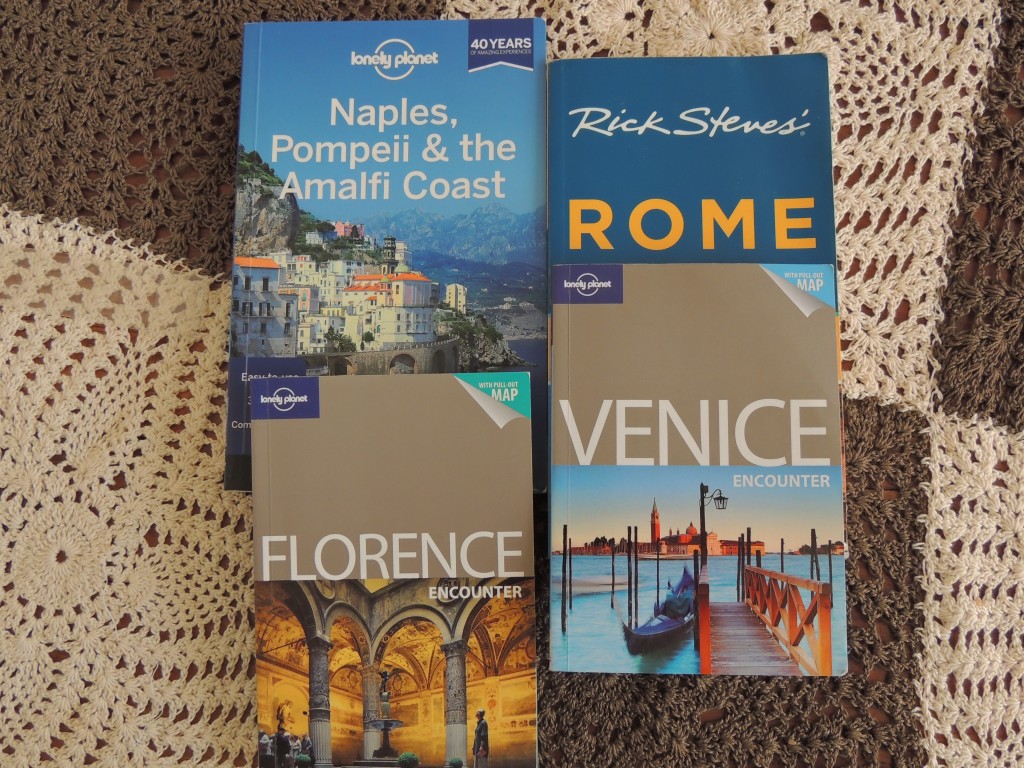 There'll be more about my travel plans in the coming months. Happy World Book Day 2014.
Follow me @ The Book Drifter to see what I've been reading.
Written by Amrita Dasgupta -
Visit my blog for more food and travel stories
I love to travel, discover new things, experience new cultures and then I get back home and experiment with the new food and recipes I discovered on my travels. My blog is about all those life experiences. If you've enjoyed this post, keep in touch with Drifting Traveller on
Twitter
and
Facebook
or by adding my blog to your RSS feed. Follow my blog with
Bloglovin
or
Networked Blogs
! If you really like reading the Drifting Traveller why not share it with people you know who'd like to read it too.