How Cultural is the Culture Capital, Marseille 2013
We landed in Marseille after a five hour long train journey from Basel, Switzerland. To be honest, I wasn't impressed with my first glimpse of Marseille, as the taxi whisked us off to our hotel. In a combination of fatigue and hunger we trudged up the streets to find a cheap and cheerful place to eat. Cheap, we did find, but the alfresco seating on the pavement of a dodgy street shocked us. We consoled ourselves by saying that the glitz of Switzerland had dazzled us too much!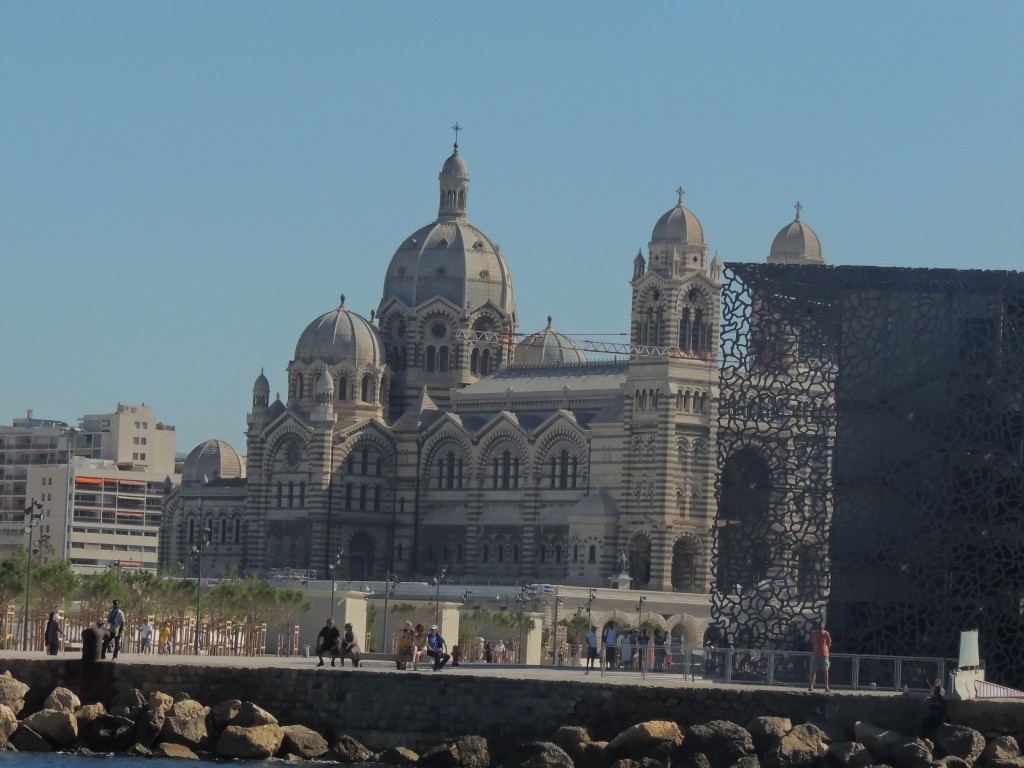 Finished with the meal and ready to explore we walked, map in hand, in search of Vieux Port. On reaching Vieux Port, we were greeted with a transformed vista. This was the Marseille we heard about, the bustling and colourful culture capital 2013.
There are loads of things to do in and around Marseille. More around than in Marseille because of the brilliant train connections available there.
Around Marseille
Chateau d'If  is a quick and picturesque boat ride away from Vieux Port. There are tours available all day to Chateau d'If, Frioul Islands and to the Calanques. Chateau d'If is a fortress on island of If in the Frioul archipelago. The island is iconic in literary history since Alexandre Dumas set his Count of Monte Cristo on the island. Although completely fictitious this is the islands biggest tourist attraction since the 1890's.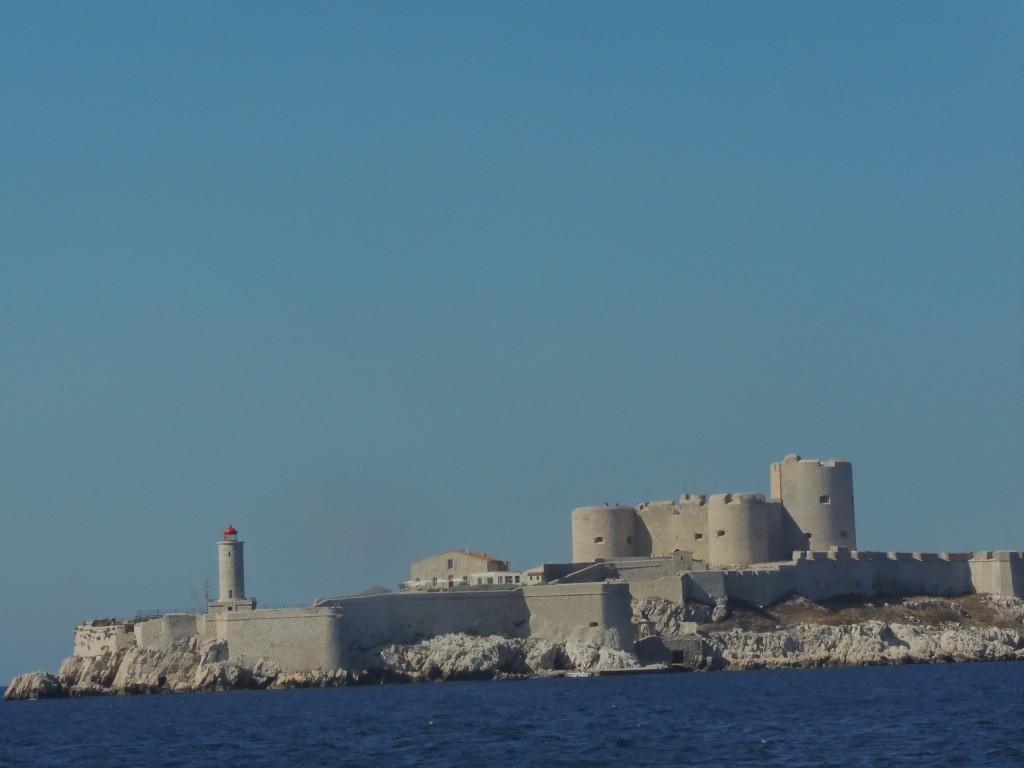 Cassis  is a commune situated east of Marseille in the department of Bouches-du-Rhône in the Provence-Alpes-Côte d'Azur region in southern France. It is a popular tourist destination, famous for its cliffs and the sheltered inlets like fjords called calanques. Unfortunately we couldn't visit the calanques because it was the wrong time of the year. Every year in summer the stretch of wilderness with walking trails  from Marseilles to Cassis is closed to the public. The area is extremely dry and prone to forest fires. Instead, we took a bus to Cassis to enjoy the idyllic village  and its picturesque beach and bay.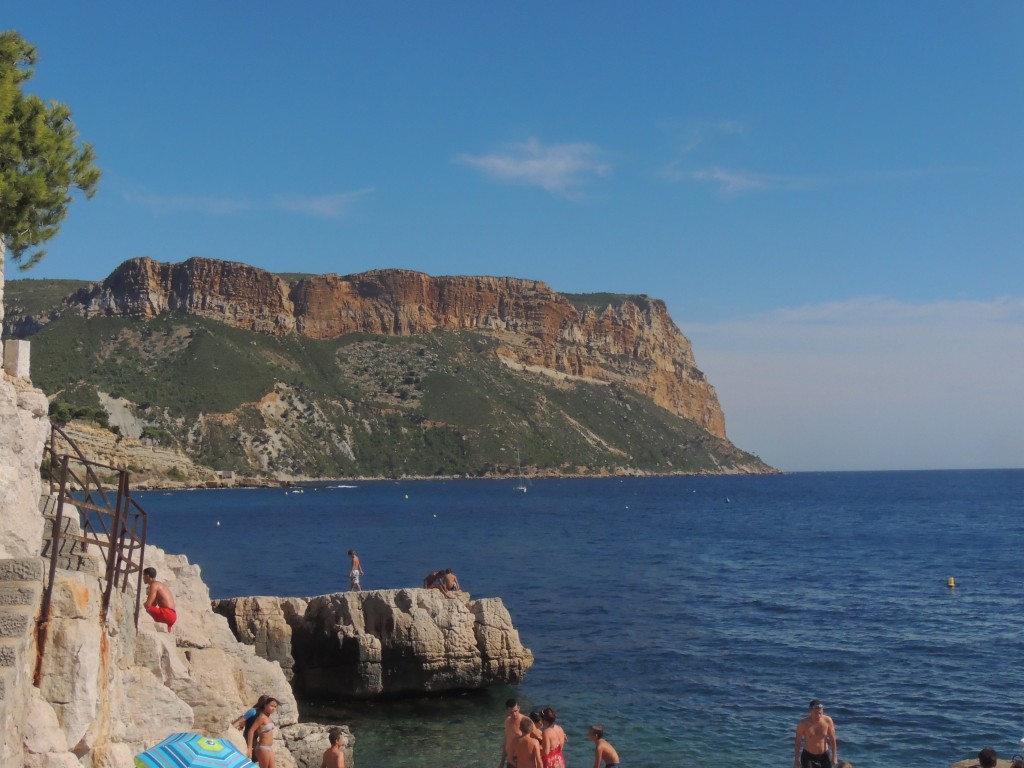 Our next trip from Marseille was to Arles, a one time retreat of Vincent Van Gogh. Read all about How to get to Arles and the Vincent Van Gogh walking tour. This was the highlight of my trip to Marseille  and that was the only thing I've  already written about.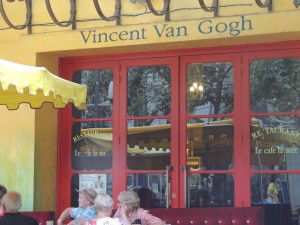 Quick impression about Marseille:
1.Congested
2. A good base to explore South of France because of the good train connections to Provence and the French Riviera. We also went on to Cannes from Marseille
3. Economically viable for the budget traveller
4. Good food
5. Deserved the Culture Capital 2013 status and improved the Bouches-du-Rhône in the Provence-Alpes-Côte d'Azur region. However, a little more attention to the people of Marseille would be wiser. All development seems to have happened for the tourists
6 Thus creating a sharp contrast to Paris in terms of economic situation of local people.
Written by Amrita Dasgupta -
Visit my blog for more food and travel stories
I love to travel, discover new things, experience new cultures and then I get back home and experiment with the new food and recipes I discovered on my travels. My blog is about all those life experiences. If you've enjoyed this post, keep in touch with Drifting Traveller on
Twitter
and
Facebook
or by adding my blog to your RSS feed. Follow my blog with
Bloglovin
or
Networked Blogs
! If you really like reading the Drifting Traveller why not share it with people you know who'd like to read it too.