London Coffee 'F'estival #atozchallenge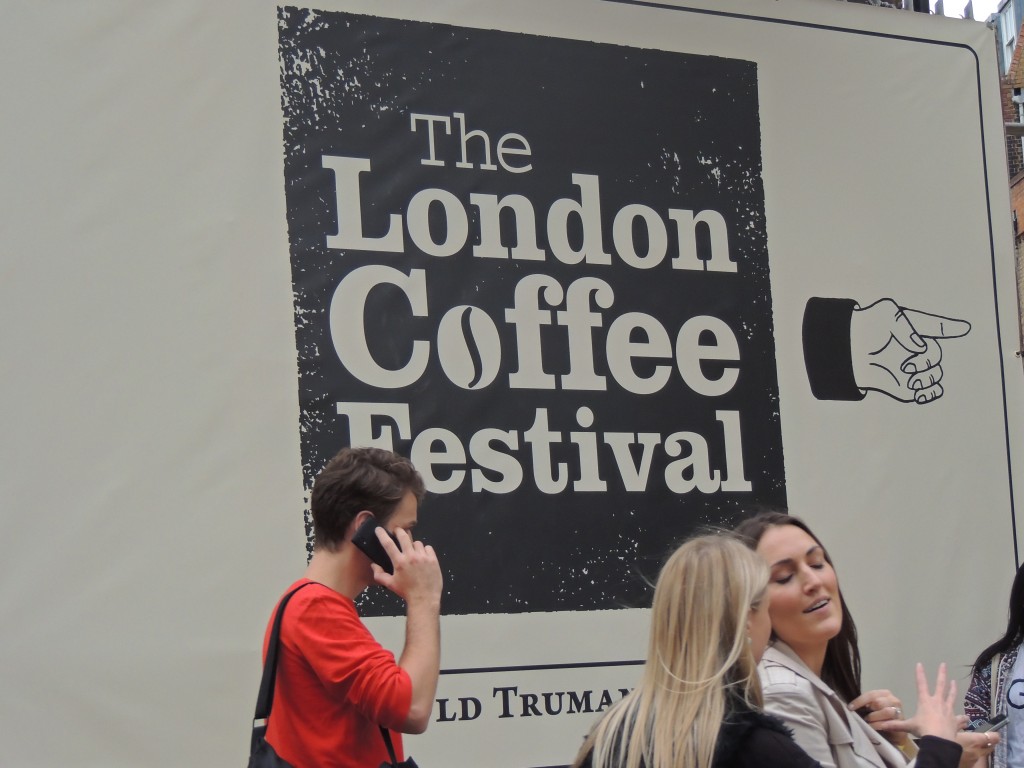 Coffee, tea and festivals are few of my favourite things. I have an ever-evolving list of favourite things actually! Therefore, I had to go to the London Coffee Festival. Britain is a nation of tea drinkers so I would have expected a tea festival but, London being its multicultural self is a hub of coffee drinkers as well. The numerous cafes which provide social spaces for networking along with a decent cup of coffee is on the rise, and enough to compile a London Coffee Guide!
So along with a group of twenty bloggers and Nuffnang UK we marched in through the VIP and Press entrance. Coffee isn't all about being a caffeinated beverage it is also about art. We walked around the Coffee Art Project area marvelling at the art work inspired by coffee and tea.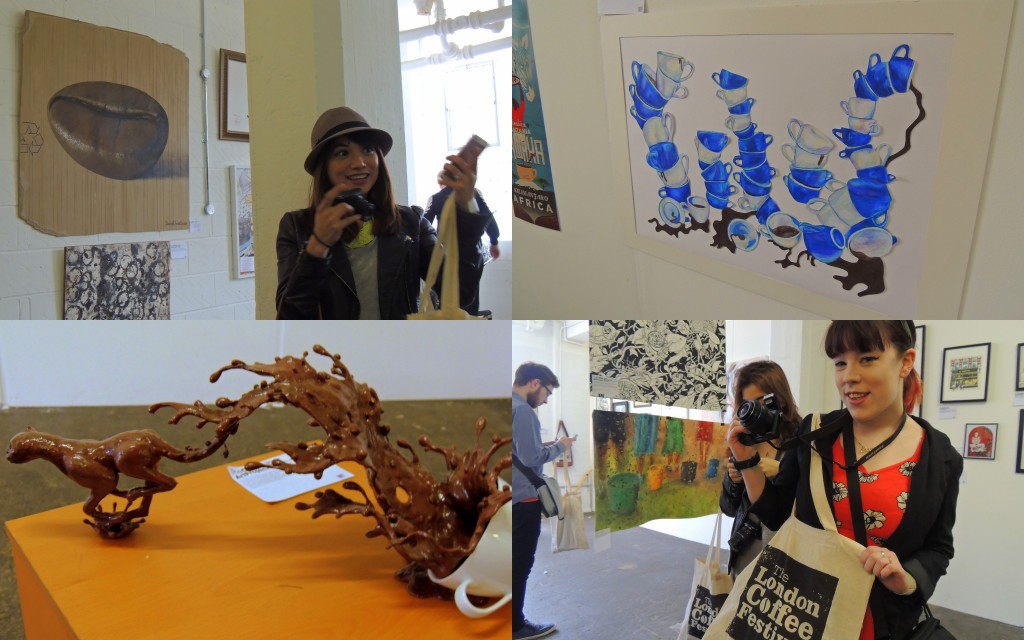 We traipsed around the festival, where possible, it was a little too crowded. I think the organizers miscalculated the number of tickets to be sold. But I am sure the exhibitors had a gala time. There are a few notable exhibitors, that I have to mention here. One of who I discovered right at the beginning and they kind of set the tone for the rest of my time at the London Coffee Festival.
I am a bit snobbish about my coffee and a complete snob about my tea. I only drink Darjeeling tea and it has to be fro ma good tea estate. I drink my tea without milk and sugar and this means that I have to have flavours and my tea is usually lighter than regular brew.  The Tea People, a tea company based out of Reading surprised me by saying that they are suppliers of Makaibari in England. Makaibari comes from one of the finest tea estates in Darjeeling, West Bengal India. They are also world record holders of the world's most expensive tea. Tea that I would love to have but wouldn't because it is too expensive for everyday luxury. Unfortunately my snobbery has a healthy dose of practicality behind it. However,  Tea People have an affordable range of good tea which I am going to order online soon.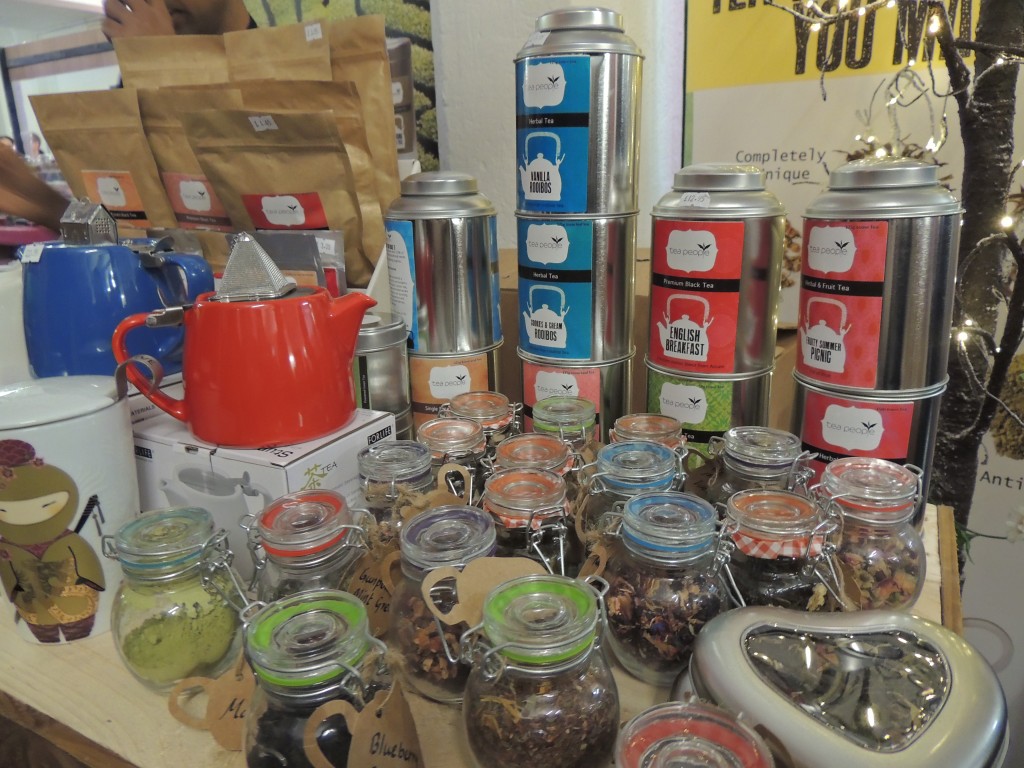 Other notable exhibitors were the Goodbeans a cold brew company. They served espresso shots of chilled coffee with an ice cube. It was a shock to the senses and the idea was quite out there!
The Belgian Biscuit maker who sells biscuit butter made of powdered Belgian Biscuit and vegetable oil. This sweet caramel-like spread is supposed to be spread on toast or used as a sauce. It was rather delicious.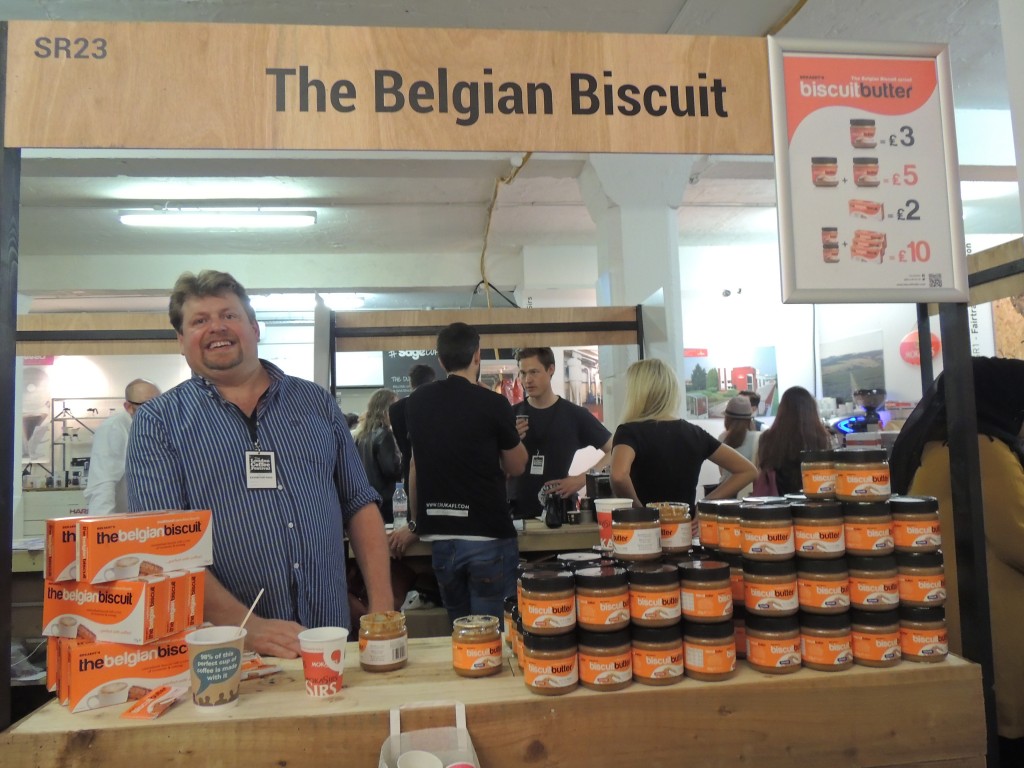 By now  I was sure  I wasn't learning anything new about coffee! When I chanced upon Lindt. After sampling some delicious as always chocolate they invited me to their coffee and chocolate tasting session in collaboration with Starbucks.
We sampled three types of coffee along with the best Lindt pairing. I liked the Dark chocolate with sea salt paired with a medium bodied coffee the best. Chocolate either intensifies or mellows the flavour of coffee in your mouth.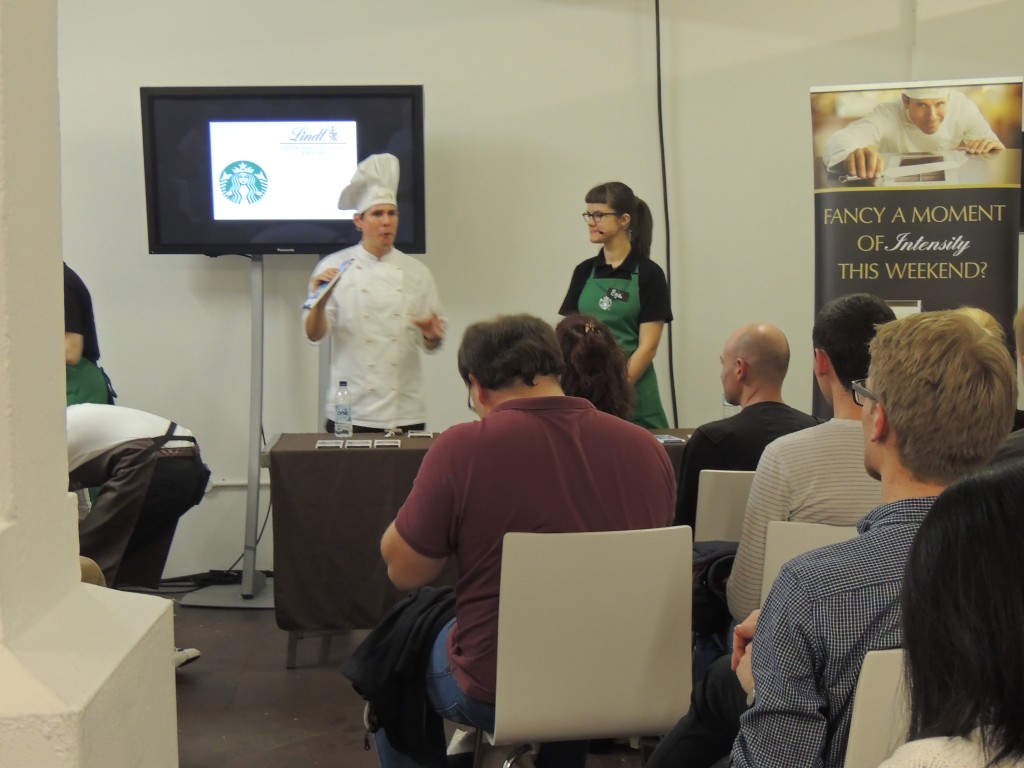 Who would have thought London had so many coffee enthusiasts! But I am glad there was something for everyone. Although, Bloomzy, a fellow blogger was disheartened to find the decafe options seriously under-represented. But she did have a good time and enjoyed the 'amazing smells'. Check out her Photo Diary. P.S. The red dress and suede boots photo at the top is me! Thanks!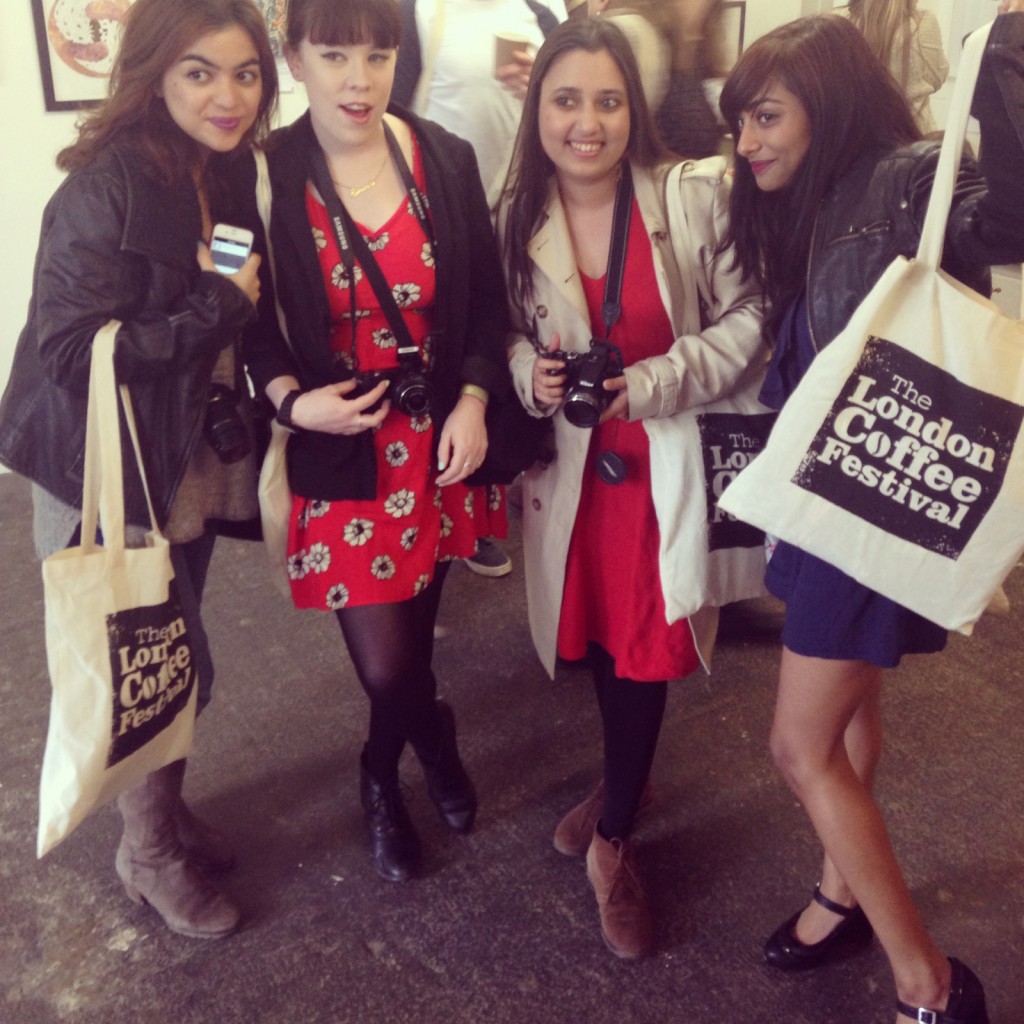 It was a  fun Saturday spent in the company of caffeine and friends. All I need now is a good book. The London Coffee Guide anyone? It came out of my Festival tote and I am going to be visiting the most interesting establishments listed in the guide this year.
Written by Amrita Dasgupta -
Visit my blog for more food and travel stories
I love to travel, discover new things, experience new cultures and then I get back home and experiment with the new food and recipes I discovered on my travels. My blog is about all those life experiences. If you've enjoyed this post, keep in touch with Drifting Traveller on
Twitter
and
Facebook
or by adding my blog to your RSS feed. Follow my blog with
Bloglovin
or
Networked Blogs
! If you really like reading the Drifting Traveller why not share it with people you know who'd like to read it too.