My Debut Cocktail #atozchallenge
A few weeks ago I waxed eloquent about a Holi Bellini or Cinnamon Bellini I had at Cinnamon Kitchen. Inspired by the wonderfully smooth Bellini and the cocktail masterclass I attended,  I decided to try my hand at making  sparkling wine cocktails at home.
My debut take on Cinnamon Bellini is inspired by Cinnamon Kitchen's recipe and other Bellini recipes. Note: All the cool ingredients that bartenders have are rarely found in average homes. So, my Bellini is made of everyday supermarket ingredients.
1. Prosecco
2. Coldpress apple and peach juice
3. 200 ml cinnamon liquor
Recipe
For the cinnamon liquor I boiled and cooled 2 quills of cinnamon in 300 ml water. You'll know that the liquor is ready when your kitchen smells of cinnamon and the water in the pan turns reddish brown like tea. Take the pan off the hob and let it cool down to room temperature. It would be a good idea to make the liquor an hour or two before your cocktail hour.
Once the cinnamon flavoured liquid has cooled strain out the pieces of cinnamon with a sieve. It is happy hour! Mix 200 ml cinnamon liquor to 200 ml pear juice in a jar or jug with a lid. I used an apple and pear blend because pure pear juice wasn't available. It tasted quite good. To this add 300 ml of Prosecco approximately half the wine in a regular sized 750 ml wine bottle. A good Prosecco that isn't too dry would suit this drink better. Shake it well without spilling and you will see the different liquids mixing to form a well blended reddish white wine colour.  There will also be a bit of froth when you pour it out in glasses. This would serve three glasses approximately. I used Cabernet glasses. But Champagne stems would work as well.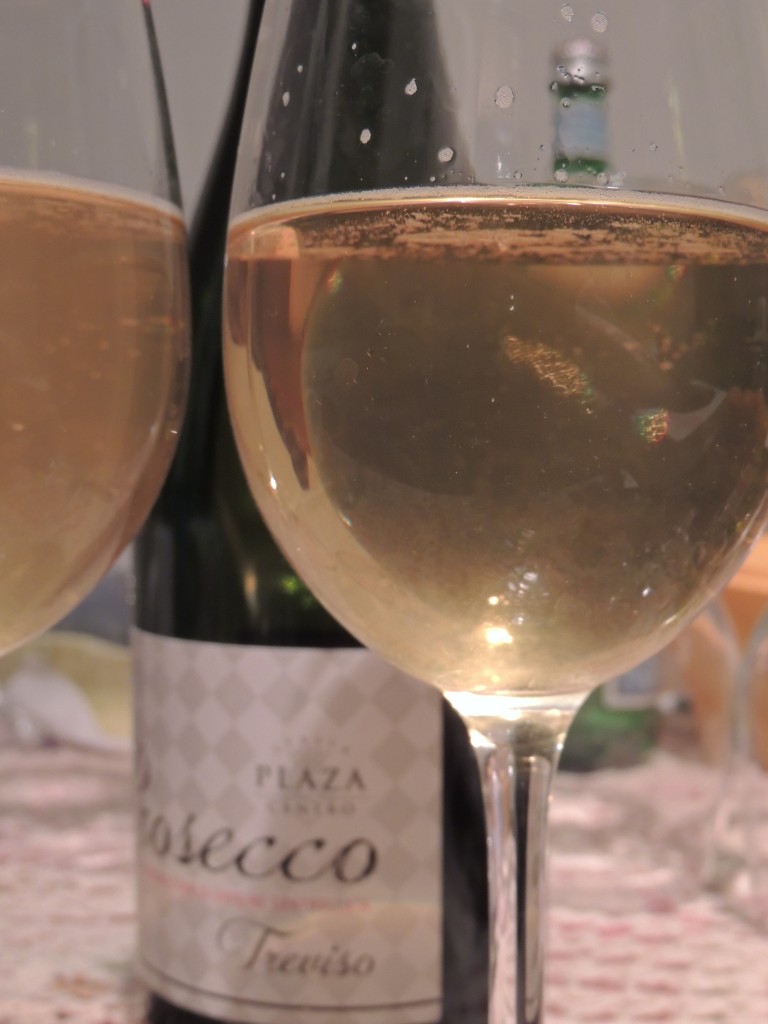 Written by Amrita Dasgupta -
Visit my blog for more food and travel stories
I love to travel, discover new things, experience new cultures and then I get back home and experiment with the new food and recipes I discovered on my travels. My blog is about all those life experiences. If you've enjoyed this post, keep in touch with Drifting Traveller on
Twitter
and
Facebook
or by adding my blog to your RSS feed. Follow my blog with
Bloglovin
or
Networked Blogs
! If you really like reading the Drifting Traveller why not share it with people you know who'd like to read it too.