clueQuest a secret agent's paradise in London #atozchallenge
A few weeks ago a team of ten bloggers stealthily crept into the headquarters of clueQuest. In the heat of the moment and excitement they were separated. They soon realized that they couldn't leave, but they could hear the other five somewhere in the building.
In 60 nerve-wracking minutes we were all reunited and it was no mean feat! We had to solve puzzles and mysteries with plenty of red herrings to get out again!
Would you like to find out how? Would you like to play a live escape game? Would you want to be a secret agent for one day in your life? Your partners in crime or the lack of it could be three to five of your closest friends or your family(even children can play), or better still, your new team at work. A game well played could make or break your team!
 Our day in pictures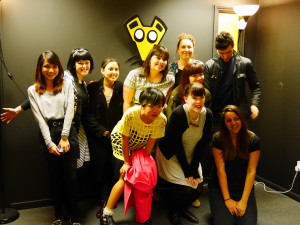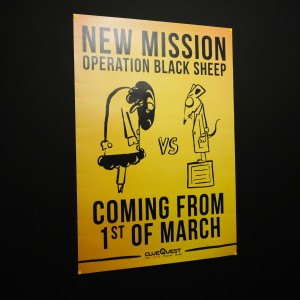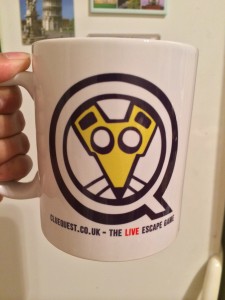 To celebrate our success I am giving away a free game for a team of 3-5 people. But to win it you have to use your 'Most Used Gadget', your brains. You can't just enter the rafflecopter giveaway, you have to play a mini game on my blog to prove your worth. This is a quest after all!
What is the game?
It is very simple. Every day I will be posing a question on this page, the answers to which will be found in my blog posts in April. Your blog post comment will be the correct answer that you have found on my blog. Also mention the blog post you found it on, so that I know you did look for it. I'll ensure that the comments are not visible to be fair to all entrants.  I'll also change the questions once a day and make the previous days comments visible. I am sorry, you can enter only once because I haven't figured out how to make the rafflecopter widget give an entry each day. I hope you enjoy playing this game. It is a taster for what is coming up at clueQuest!
Rules of my game to win the game:
1. Please enter only if you are sure you will be able to visit London within the next 6 months. It won't be fair to others who entered, if you win and don't use your prize.
2. Only a correct blog post comment, which is the only mandatory entry, will be considered. If your answer isn't correct your entry will not be used in the draw.
3. It will be nice if you follow me on Twitter and/or Facebook but you don't have to. However, if you do, those will be your bonus entries along with the correct blog post comment. An incorrect answer will also make your Facebook and Twitter entries invalid. So carefully look for the answer.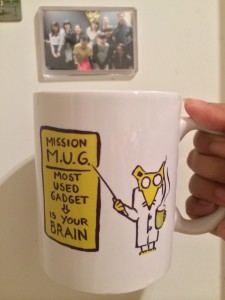 4. My questions each day will be based on my blog posts in April 2014. The question will be refreshed each day to be fair to new entrants.
5. The Giveaway will run from 4 April 2014 to 11 April 2014.
6. This giveaway is open to UK residents aged 18 years and over. It will close at Midnight on 11/04/2014.The prize is a free clueQuest game for a team of 3 – 5 people. The game is to be played at the clueQuest headquarters in London. You will receive the prize in the form of a voucher code which is to be applied when you book your game. Please enter this giveaway only if you are sure you will be travelling to London UK within the next 6 months.The winner (selected via rafflecopter) will be contacted via email and will have 10 days to respond. If no response after 10 days a new winner will be selected via rafflecopter. Due to the time sensitive nature of the prize the response period is less than 28 days. So, please try to respond, if you win, as soon as possible.
clueQuest is currently the number 1 attraction on Tripadvisor so, solving mysteries is currently the trendiest thing to do in London. A game for five people costs 17 GBP per person + VAT. Prices for teams of three or four will vary.
Question of the day: In which city did I spend my honeymoon?
Previous Question of the day: How do I drink my coffee?
Answer: Americano /Straight black as mentioned in A Commendable Brew . A big applause to all who answered and best of luck for the draw at the end of the competition.
Visit my blog for more food and travel stories
I love to travel, discover new things, experience new cultures and then I get back home and experiment with the new food and recipes I discovered on my travels. My blog is about all those life experiences. If you've enjoyed this post, keep in touch with Drifting Traveller on
Twitter
and
Facebook
or by adding my blog to your RSS feed. Follow my blog with
Bloglovin
or
Networked Blogs
! If you really like reading the Drifting Traveller why not share it with people you know who'd like to read it too.