Holi Bellini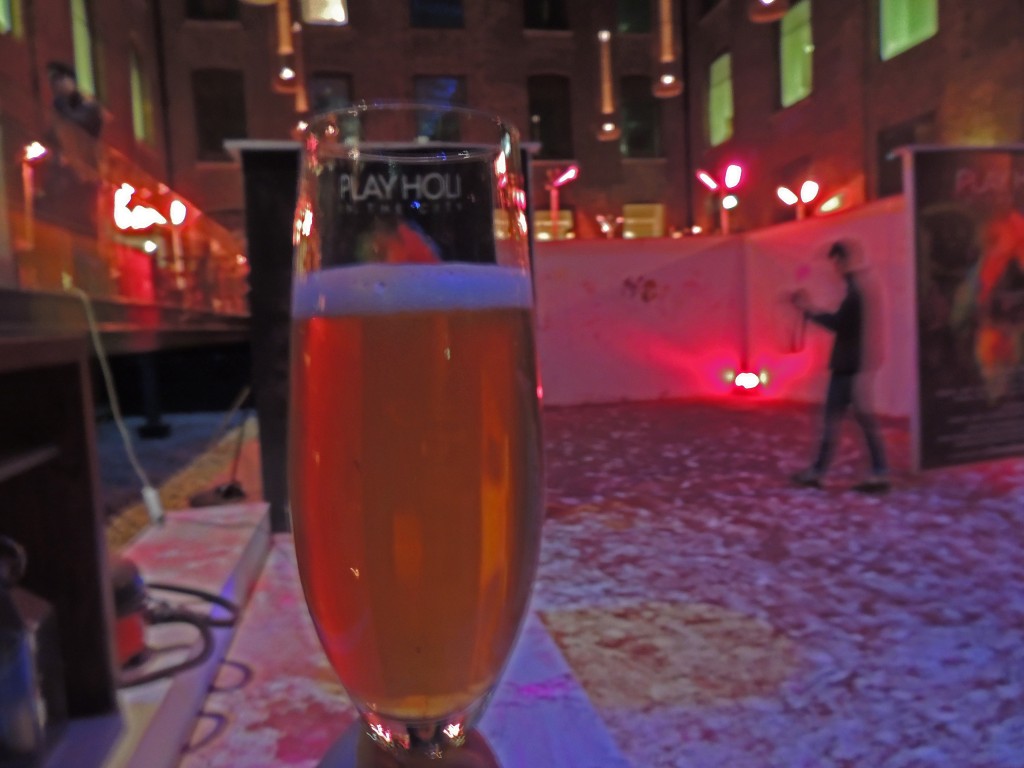 While Holi revelers in India have nearly managed turn their ears back to normal from pink and green, we were still playing Holi in London courtesy of the lovely folks at Anise, Cinnamon Kitchen.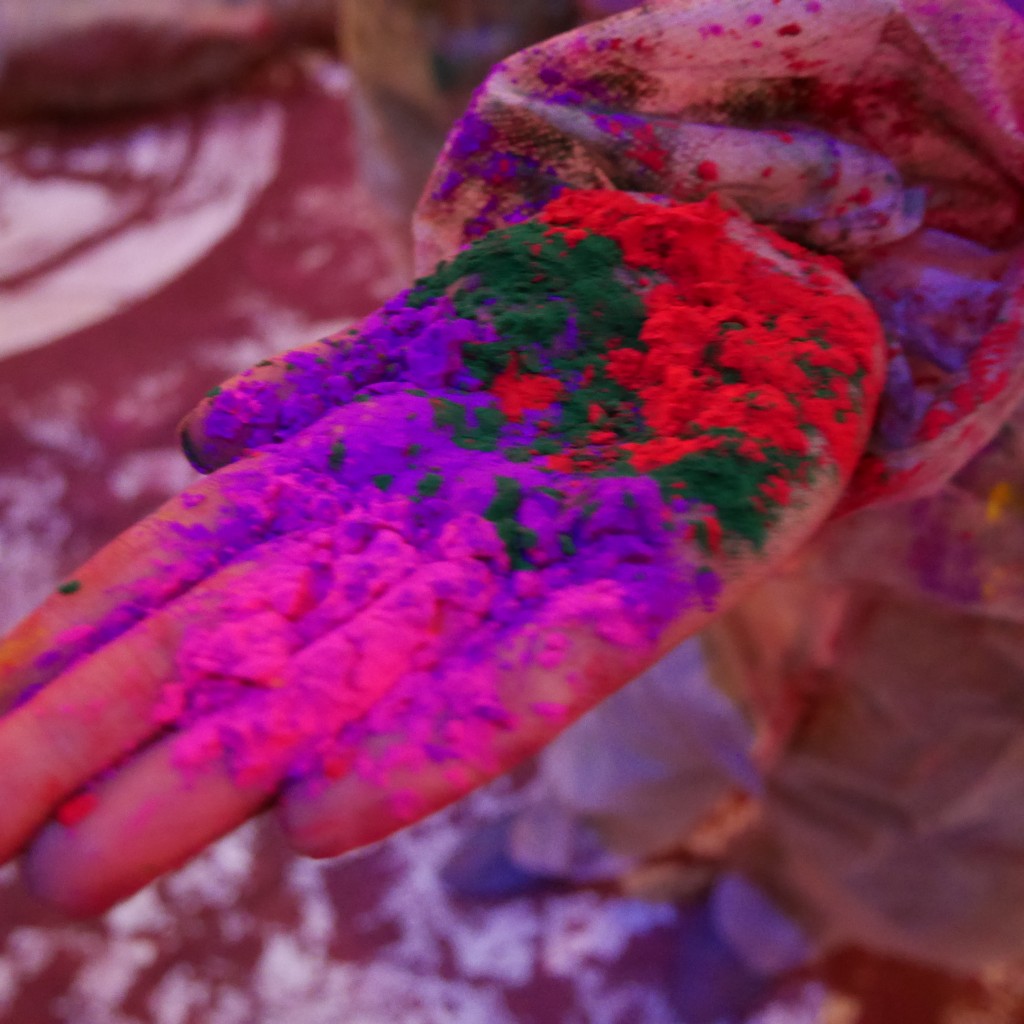 Traditionally Holi heralds the arrival of spring, vernal equinox,  and the colours used during the festivities had healing, preventative and therapeutic properties. Smearing your friends and family in colours derived from naturally growing plants, flowers and roots like  neem, turmeric, indigo in India were said to be the first point of prevention against disease outbreaks in Spring a time of drastic climatic changes.
But, Holi is now celebrated as the festival of colours and celebration where everyone joins in and is fast being adopted by anyone who wants to party and play. So, summoning my inner child, who is always waiting to play, I went along to celebrate Holi with a cinnamon bellini in hand, canapes on the table and a group of like-minded people. However, playing Holi in a hazmat suit look-alike was a first. I have never played such a clean Holi before.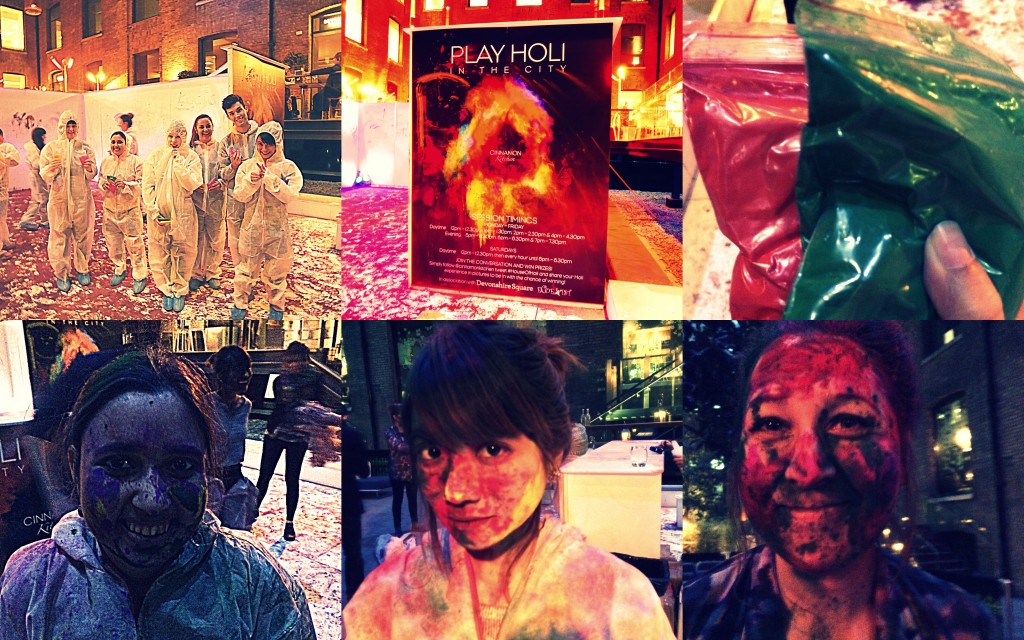 Although playing with colours was so much fun, I was floored by the nibbles and the cocktails we made and drank.
Paanipuri is one of the most popular Indian street food and have different recipes across India. My favourite version (Kolkata recipe)  is the inspiration behind this sophisticated canape. There was not a drop of tamarind water to be seen.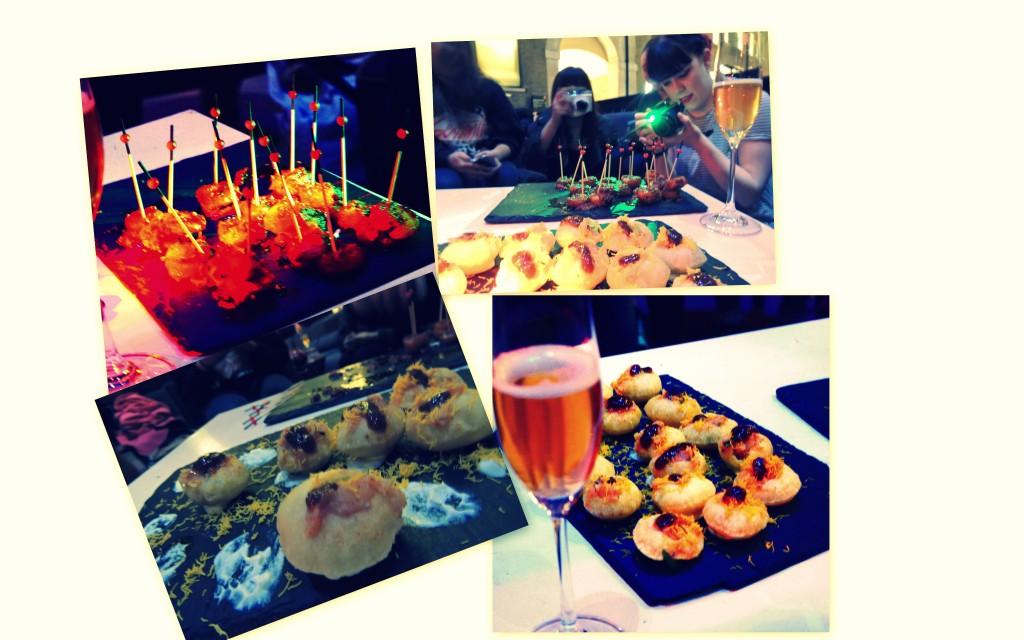 Paanipuris are puffed, hollow and crisp balls made with blend of wheat and semolina. The hollow in the middle is then filled with a spicy mashed potato filling flavoured with coriander, cumin, salt, pepper, and in this case, a bit of tamarind and yoghurt.
Anise had asked their bar-tenders, I'd rather call them cocktail chefs', to develop colourful cocktails for the holi menu. So we had a red Pom Pom, green Thai Lemonade and yellow Domigo', this is the one that I made during our cocktail masterclass. Yes, we were very lucky to be given a cocktail masterclass at Anise  by Rob who made being behind the bar look so easy! It isn't. But I loved the experience.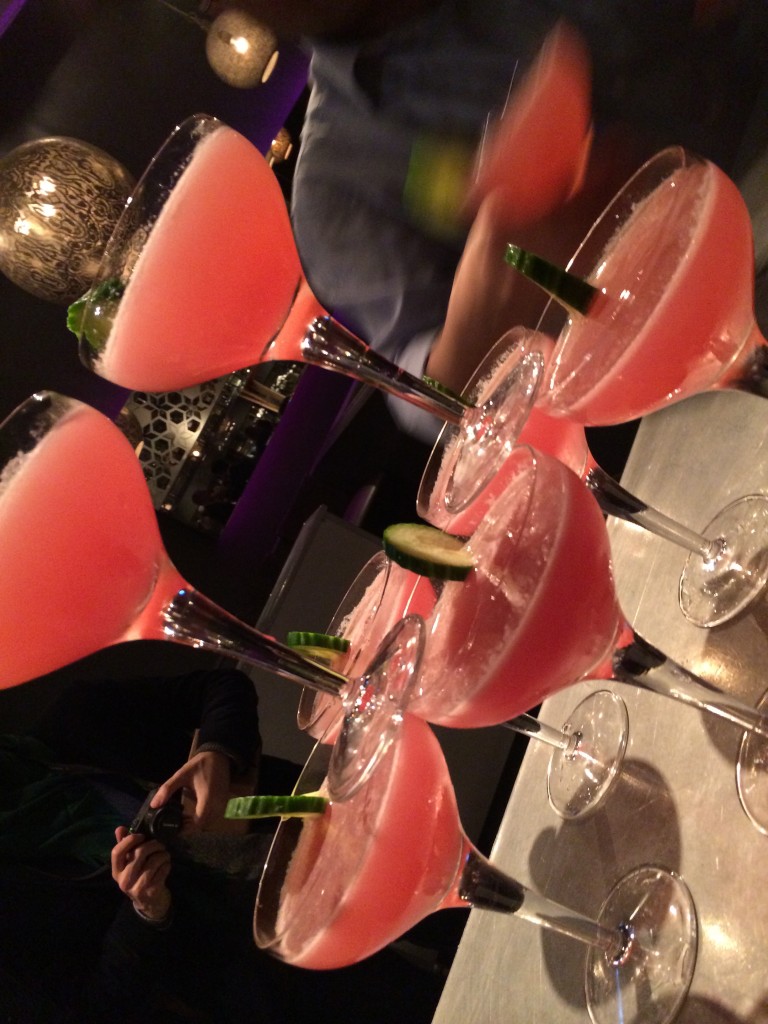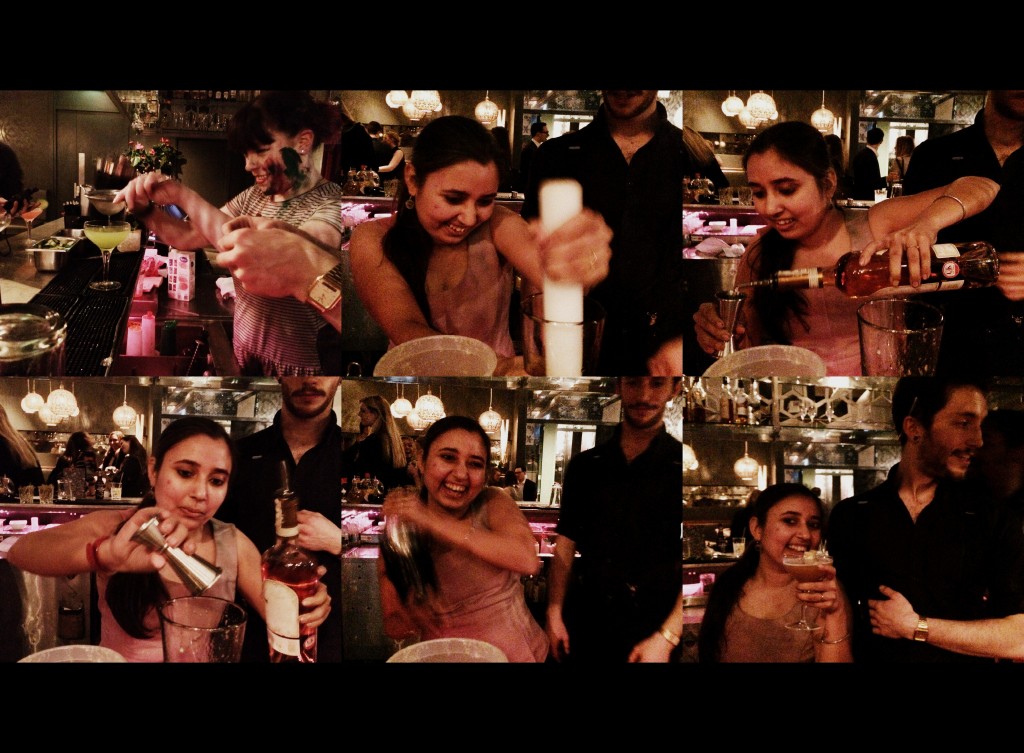 I was immensely impressed by Cinnamon Kitchen and Anise. Their simple yet creative vision for Holi was a delight to the expat Indian as well as to the Londoners, who had never seen Holi before. All through that week of celebration people went about their business with colour on their face reluctant to let go of those precious moments of week day fun. When we walked into Anise we were greeted with a cool and elegant relaxed space with the bar as an island of efficient bar tenders who were creative and quick. We spotted a few red, green and yellow faces calm and poised with a drink in hand. The incongruity with panache was enjoyable and admirable. Holi to me had always meant rowdy enjoyment, bhaang (an intoxicating herbal milkshake), raucous laughter and good food to end it all. However, London and Cinnamon Kitchen showed me different. There is an elegance to colour that resembles tribal war paint, especially on the tube on a woman or man in formal business clothes.
I was invited to enjoy Holi and take part in the masterclass by Nuffnang UK in collaboration with Cinnamon Kitchen.
Cinnamon Kitchen has a list of food and cocktail masterclasses that can be booked as part of a team building exercise and believe you me I was fast friends with all the people I met for the first time that day.
Written by Amrita Dasgupta -
Visit my blog for more food and travel stories
I love to travel, discover new things, experience new cultures and then I get back home and experiment with the new food and recipes I discovered on my travels. My blog is about all those life experiences. If you've enjoyed this post, keep in touch with Drifting Traveller on
Twitter
and
Facebook
or by adding my blog to your RSS feed. Follow my blog with
Bloglovin
or
Networked Blogs
! If you really like reading the Drifting Traveller why not share it with people you know who'd like to read it too.