Review: The Left hand or the Jam Spoon – Royal VKB Special Spoons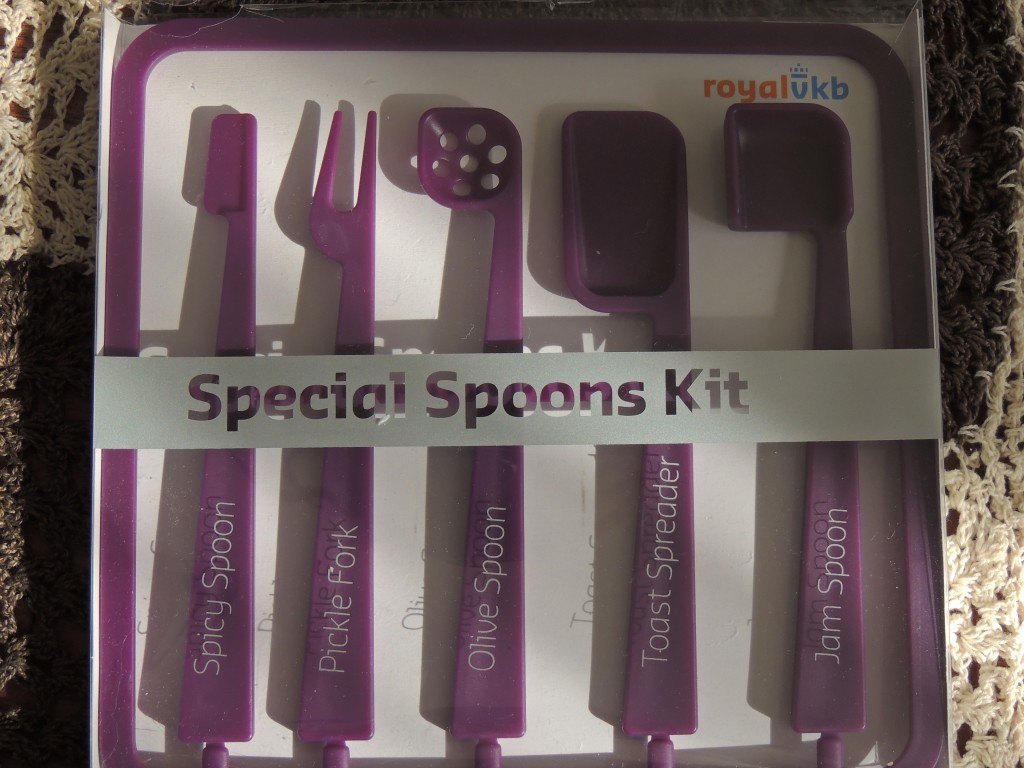 The Royal VKB Special Spoons Kit was sent to me for an honest review. On opening the parcel I was quite impressed by the ingenuity of it. But what I realized, as soon as I had broken them from their mould, was that these spoons were not designed for left handed users. The special spoons are designed and aligned for right handed use.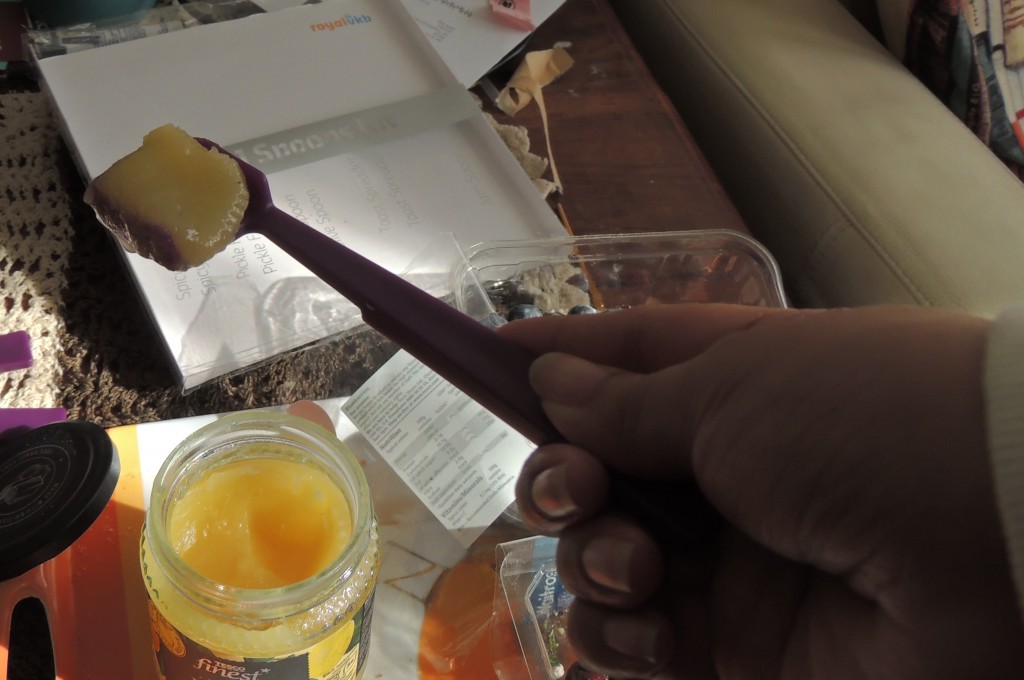 While using a spoon, especially spoons designed for a specific purpose, the bowl of the spoon should be facing inwards , that is the side of your palm and not your knuckles. For a left handed user these spoons would  be awkward to use as you would be flipping your olive with the olive spoon or jam with the jam spoon on to your plate. The saving grace is the toast spreader and the pickle fork, which can be used with either hand, as the bowl will be facing downwards.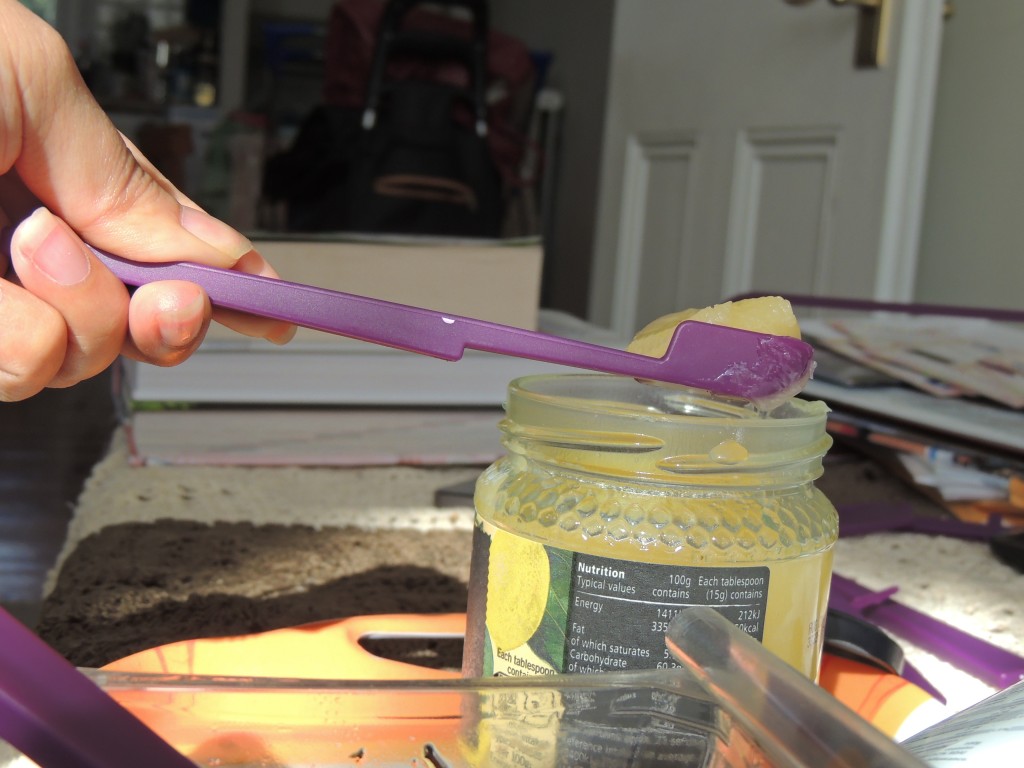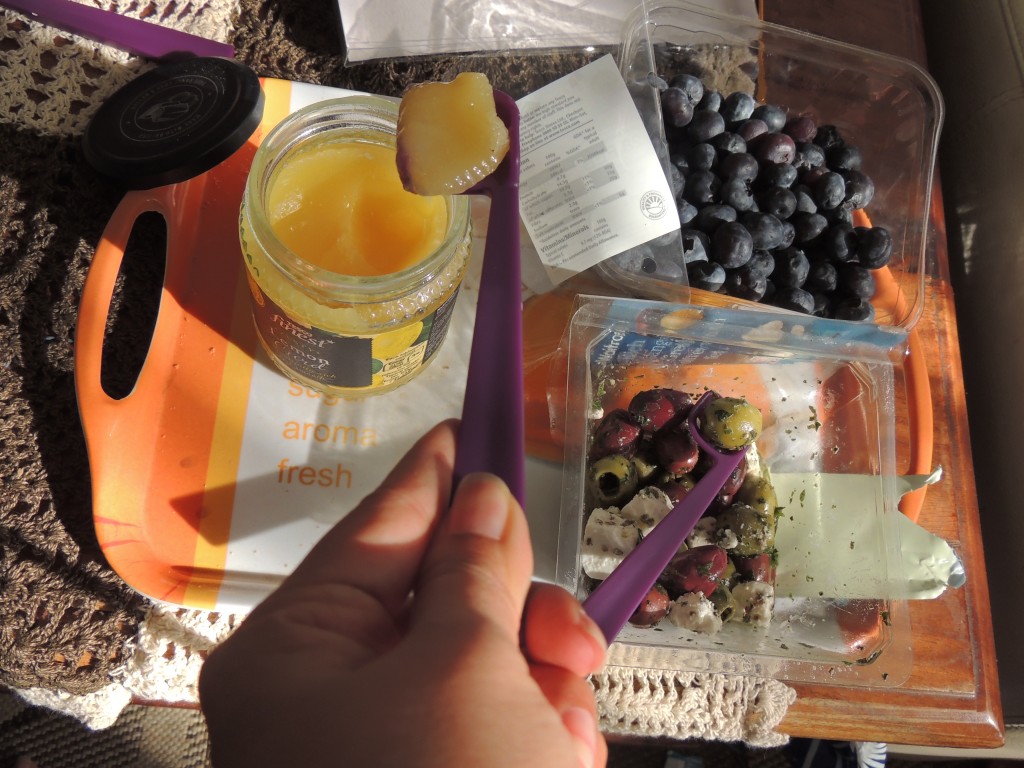 Usually when I buy tools like scissors, can openers, secateurs I always ensure that they can be used by left-handers. Cutlery being aligned for right-handed use only,  never crossed my mind. Unfortunately, much as I like them I will not be using them. Fortunately, I am the only left-hander in the family so the special spoons will certainly be used by other people in the house. If you like the look of these spoons please go ahead and buy them as they are of good quality and quite unique.
In future I'll remember to ask brands:
1. Can a left-handed person use it?
2. Have you researched the possibility, that 10% of the world population might not be able to use your product?
Are you left-handed ? Or, do you live with a left-handed person?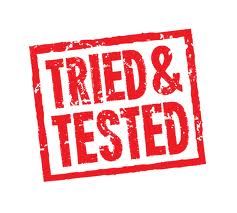 Written by Amrita Dasgupta -
Visit my blog for more food and travel stories
I love to travel, discover new things, experience new cultures and then I get back home and experiment with the new food and recipes I discovered on my travels. My blog is about all those life experiences. If you've enjoyed this post, keep in touch with Drifting Traveller on
Twitter
and
Facebook
or by adding my blog to your RSS feed. Follow my blog with
Bloglovin
or
Networked Blogs
! If you really like reading the Drifting Traveller why not share it with people you know who'd like to read it too.