Restaurant review: Rodizio Lebanon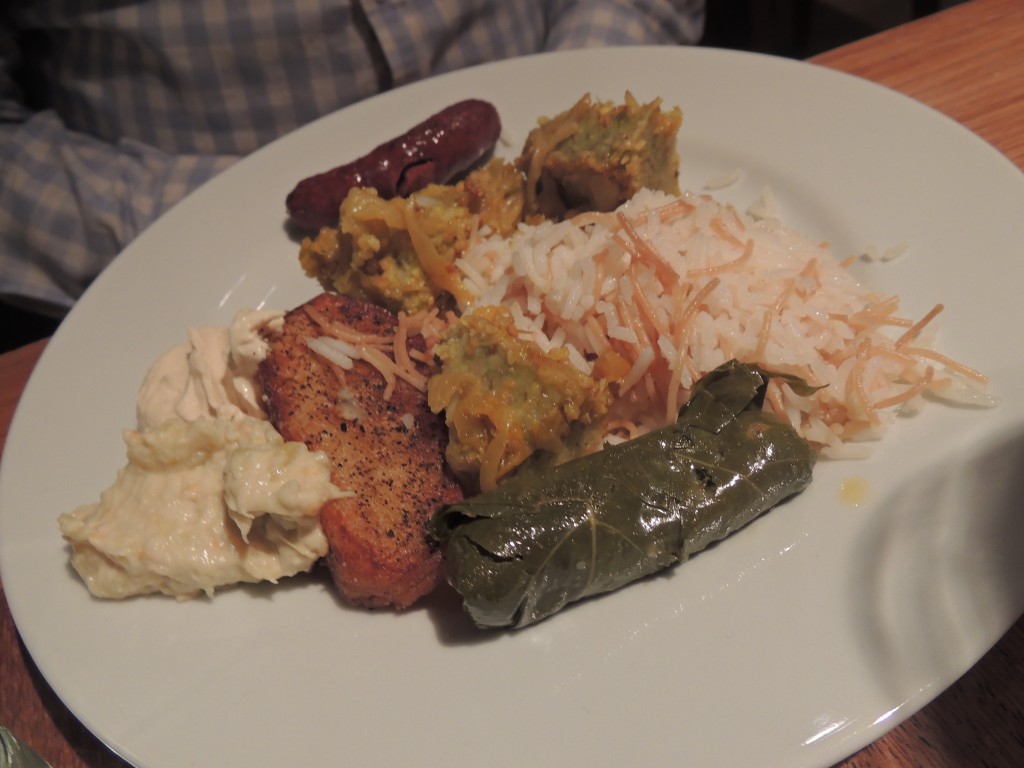 When I was invited to review Rodizio Lebanon the name was most intriguing. It sounded Brazilian and Lebanese at the same time. As a connoisseur of world cuisine I was familiar to the concept of the rodizio style of dining and Lebanese cuisine as separate entities so, I was rather curious about the combination. Would it be Brazilian food with a Lebanese tweak or the other way round?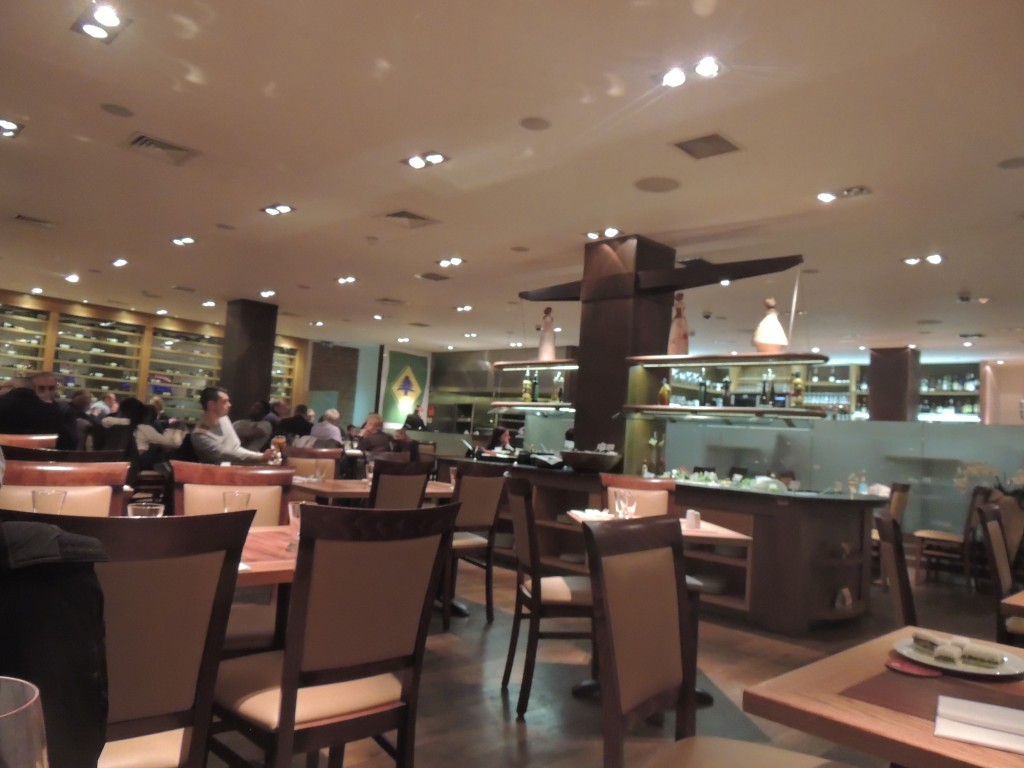 I am glad to say that Rodizio Lebanon pleasantly surprised me. While in conversation with the manager Joseph, I learnt more about Lebanese Rodizio, which is quite popular in  São Paulo, but this one, in Fulham, is the first one outside Brazil.
Rodízio is an all-you-can-eat style of restaurant service in Brazilian restaurants. In most areas of the world outside of Brazil, a rodizio restaurant refers to a Brazilian style steakhouse restaurant. One pays a fixed price and the waiters bring samples of food to each customer at several times throughout the meal, until the customers signal that they have had enough. In churrascarias or the traditional Brazilian-style steakhouse restaurants, servers come to the table with knives and a skewer, on which are speared various kinds of quality cuts of meat.
Unlike other Rodizio's I have been to Rodizio Lebanon serves Lebanese style meat preparations. We were treated to an array of lamb cubes, Kofta, lamb chawarma, lamb sausages, chicken cubes, chicken chawarma, chicken wings and more.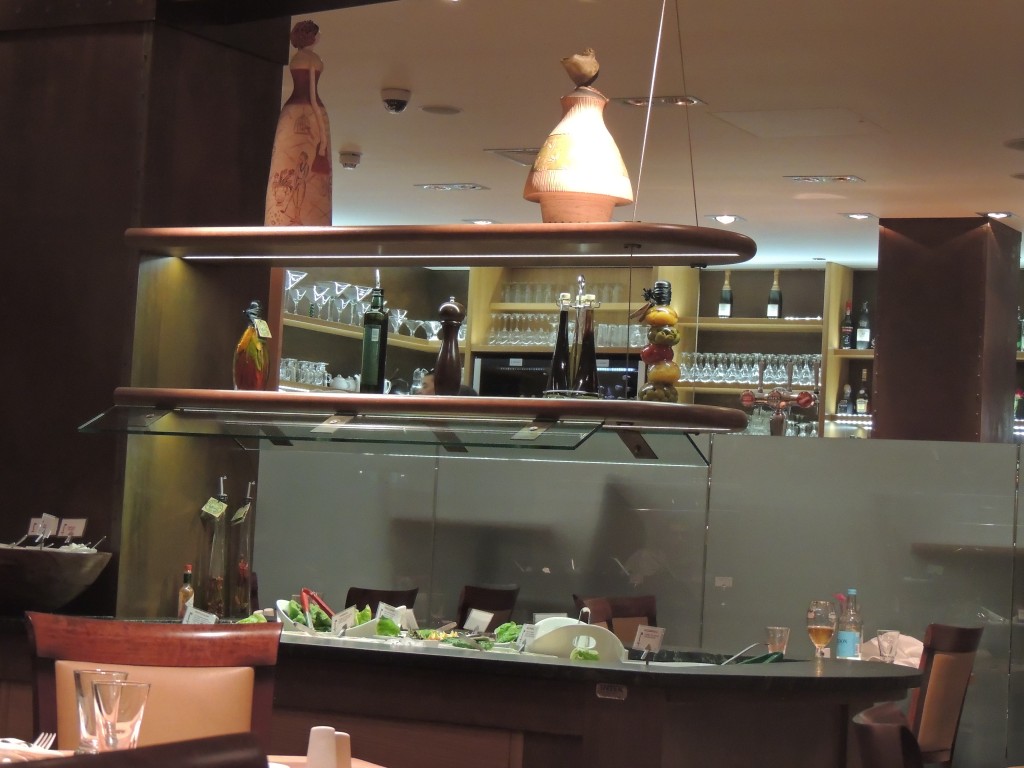 The centre island of the restaurant has hot and cold starters laid out for self service. Diners opting for the set menu serve themselves with all you can eat starters and sit at the table, while servers go around the tables with freshly grilled meat.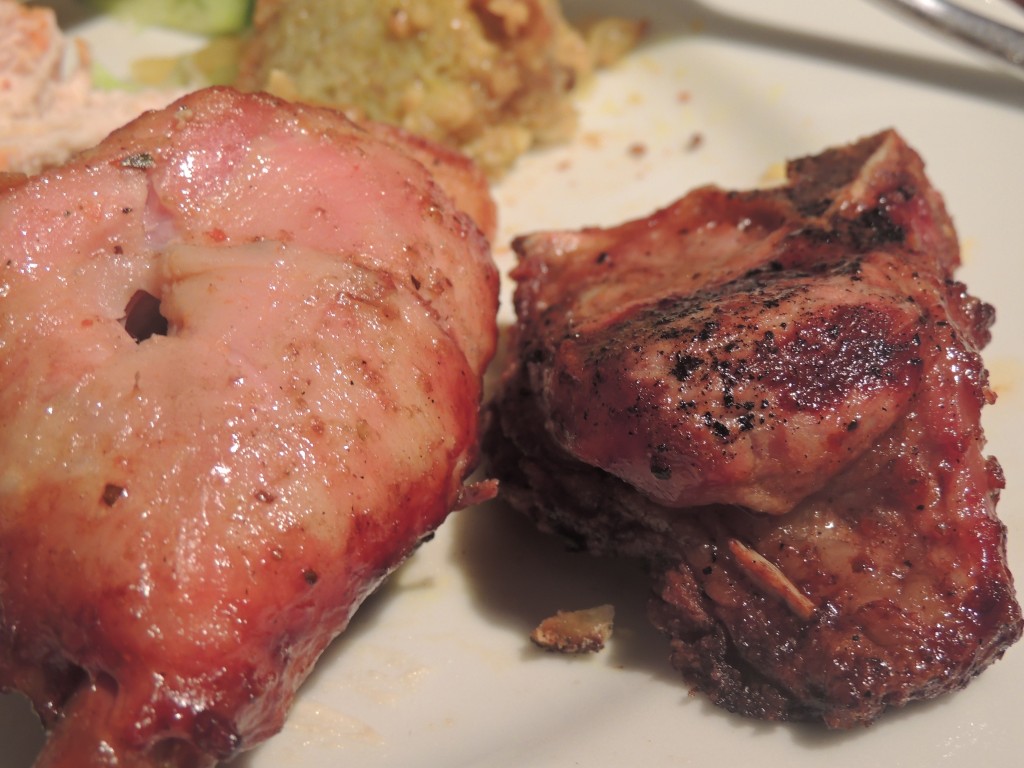 Despite its transition from a true Brazilian Rodizio to a Lebanese Rodizio, the restaurant hasn't lost too many customers. According to the manager, they have retained half of Rodizio Rico's customers and gained many others. The difference between Rodizio Rico and Lebanon seems to be their outside seating area with a sisha bar, which is a growing trend in London right now. Also, providing customers with an À la carte menu seems to have retained those diners who might not be willing to spend £25 per person for a meal. They can now choose to have a sisha, a drink and tapas style nibbles from the menu.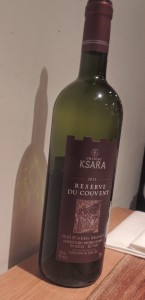 We were offered a Lebanese house wine and it was definitely one of the better quality house wines that I've had. Since I've never had Lebanese wine before I was quite surprised by it.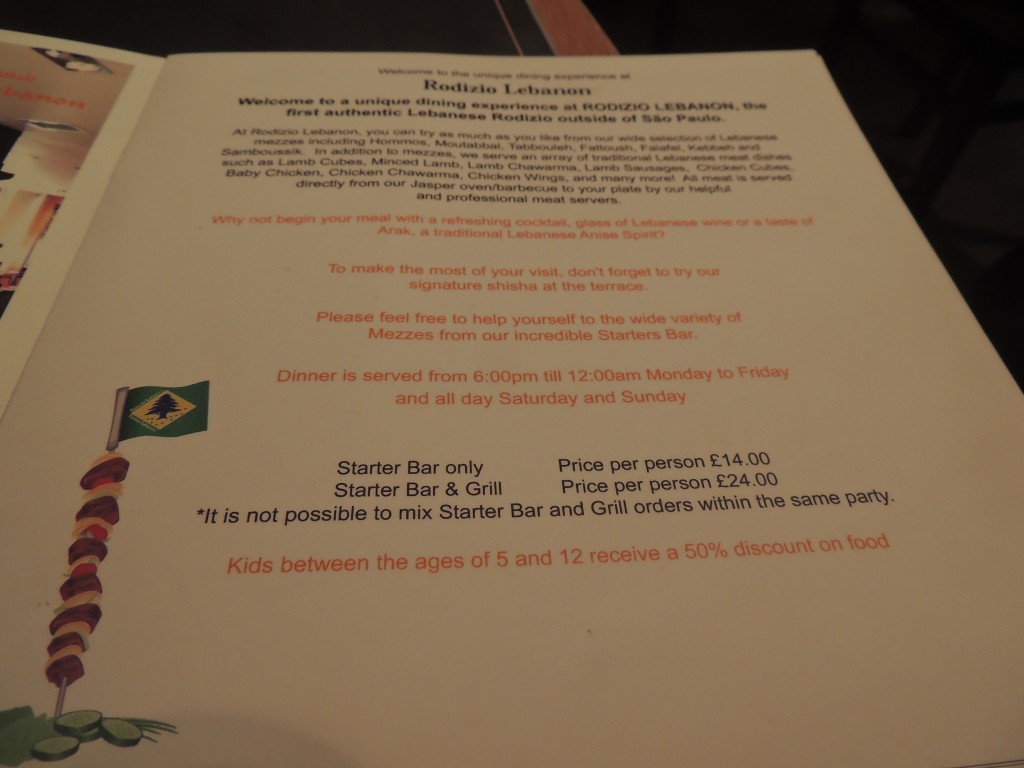 Going by the quality of the food on offer, the busy atmosphere and knowledgeable staff I believe that Rodizio Lebanon has had a very good start. Hiring renown Lebanese chef, Chef Hussein Ibrahim, to design the menu was also a masterstroke . On the whole it was a wonderful dining experience.
Written by Amrita Dasgupta -
Visit my blog for more food and travel stories
I love to travel, discover new things, experience new cultures and then I get back home and experiment with the new food and recipes I discovered on my travels. My blog is about all those life experiences. If you've enjoyed this post, keep in touch with Drifting Traveller on
Twitter
and
Facebook
or by adding my blog to your RSS feed. Follow my blog with
Bloglovin
or
Networked Blogs
! If you really like reading the Drifting Traveller why not share it with people you know who'd like to read it too.