Guest Post: Spicy Minty Lamb Chops – Perfect start to a Dinner Party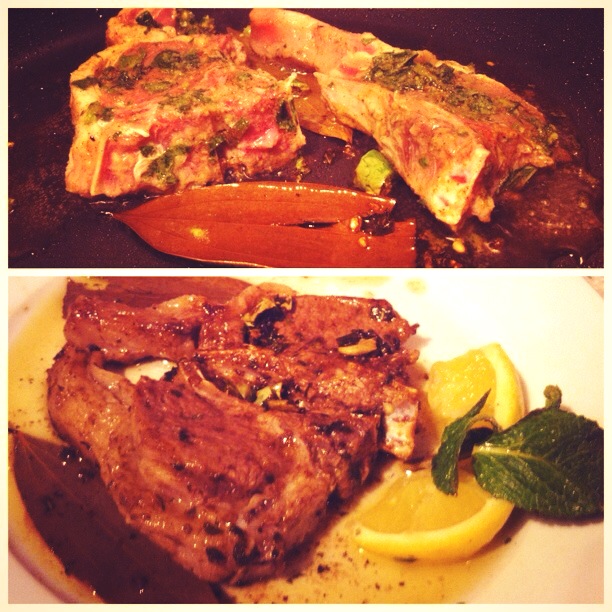 Amrita aka The Drifting Traveller has been my friend since school, but we really got to know each other properly in England (talk about globalization) and discovered that we both are equally passionate and snooty about food. It also happens that we both have our blogs and keep sharing ideas so this time around we thought its time we write for each other too – that's what high school friends are for!
So after going through hundreds of food photographs on my iPhone (food that I made in the last few weeks) I decided to share this special lamb experiment because it is the nibble with cocktails or even a great starter for a big dinner party. I have a love-hate relationship with lamb because I love it so much that I want to have it ever so often but then it takes ages to cook and that puts me off it. This recipe, on the other hand, has changed my mind about this beautiful red meat, as it takes only 5 minutes to cook – yay!
What you need (trust me not much)
5 Lamb Chops (obviously depending on the number of guests you have)
 Mint Leaves – Bunch (blend some and keep a few for garnishing later)
Pistachio paste (15 should do)
1 table spoon of Garam Masala powder
1 lemon
1 Bay Leaf
1 Cinnamon Stick and 2 Cardamoms
1 Table Spoon Ginger &Garlic paste
2 Fresh Green Chilies
2 Table Spoon of Oil (any oil, preferably olive oil)
Let's Start Cooking – Should not take more than 10 minutes including prep (For lazy people,
may be 15)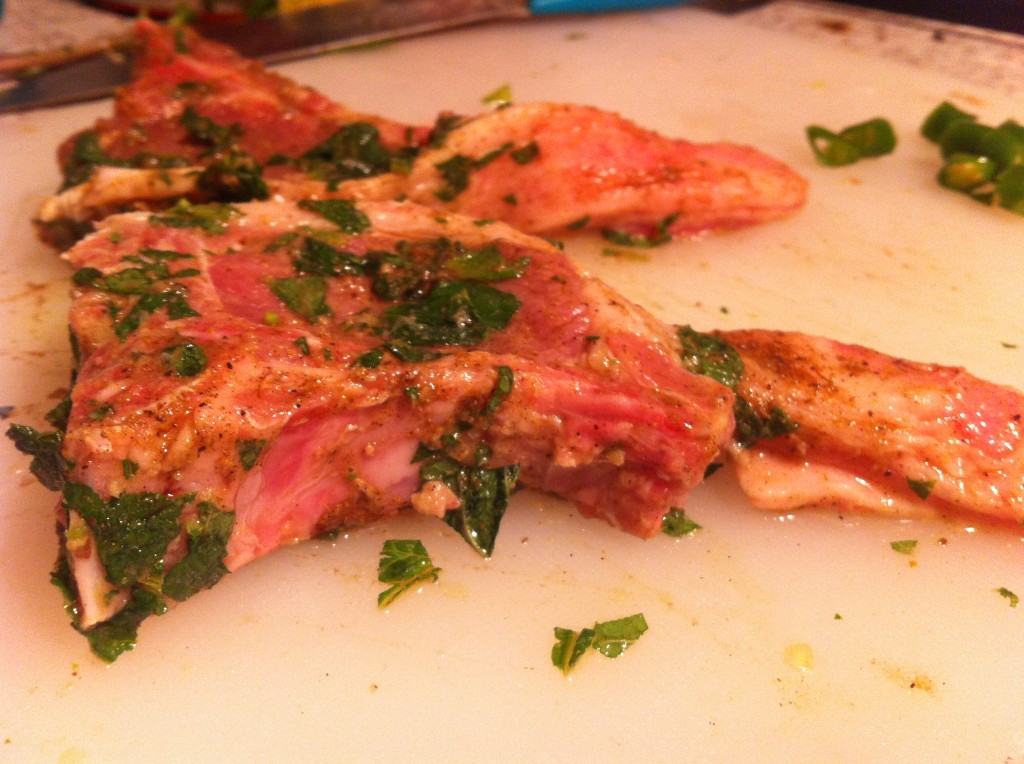 Marinate the lamb chops with ginger-garlic paste, pistachio paste, blended mint leaves, salt, pepper, garam masala, and lemon juice.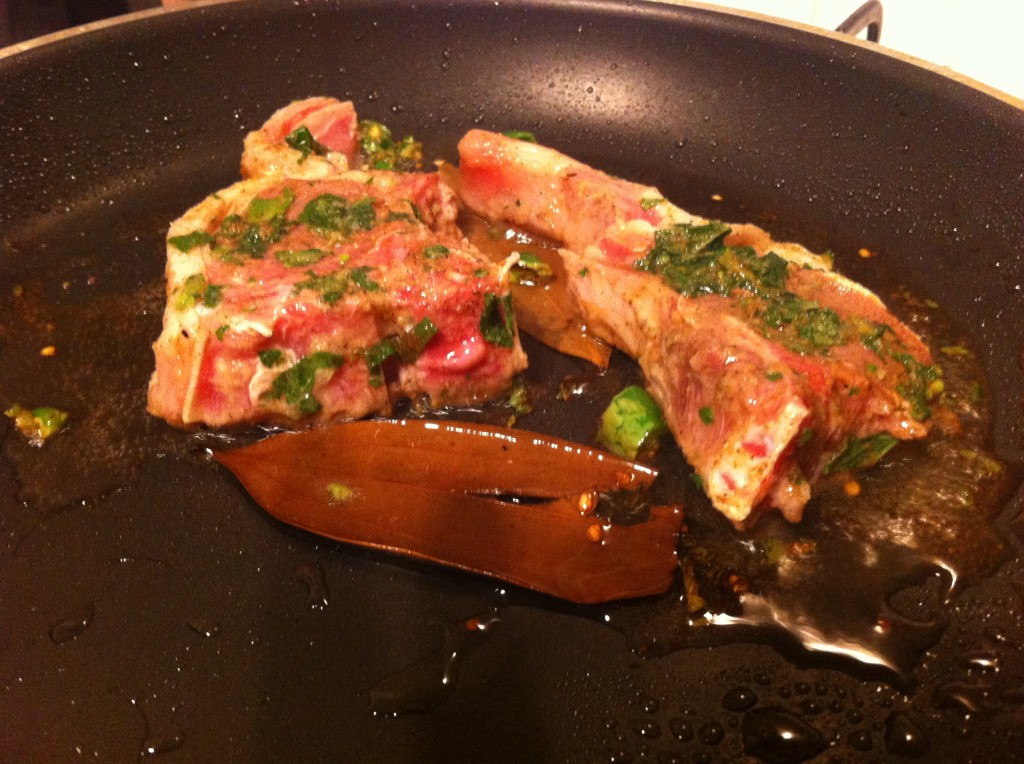 Heat oil in a pan and just add the green chillies, bay leaf, cinnamon stick and cardamoms along with the lamb. Cook each side for about 3 minutes till it gets a slightly golden colour.
Serve it hot and garnish with some lemon juice, mint leaves and fresh chili!
How simple was it?
Cheers, Shrim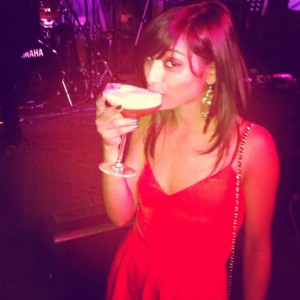 Shrimoyee works as a Marketing Manager during the day, goes around  reviewing various cocktail bars in the city by night and is a food blogger during weekends!
So if you liked this random experiment of hers, you can follow her blog
Visit my blog for more food and travel stories
I love to travel, discover new things, experience new cultures and then I get back home and experiment with the new food and recipes I discovered on my travels. My blog is about all those life experiences. If you've enjoyed this post, keep in touch with Drifting Traveller on
Twitter
and
Facebook
or by adding my blog to your RSS feed. Follow my blog with
Bloglovin
or
Networked Blogs
! If you really like reading the Drifting Traveller why not share it with people you know who'd like to read it too.