London Restaurants that Surprise Me: Chotto Matte
I visited two restaurants in London, which surprised me for very different reasons. Chotto Matte because it was an evening of surprises! and La Bonne Heure for its quaintness!
Before visiting  Chotto Matte, I read most of the reviews available and felt quite apprehensive about going to Chotto Matte. All the reviews had much to say about the lack of space and quantity of food and less about the quality of food, ambience and staff. So my review is going to be all about the food.
Nikkei, a Japanese-Peruvian hybrid menu is what kept us off balance all evening. We didn't know what to expect next. Undoubtedly the food was great and as we were a large group of more than twenty people, we had a large selection of dishes from their menu. There were typical East Asian dishes like salted Edamame and also blow torched sushi!
The Nikkei cuisine developed in Peru as a result of decades of Japanese immigration to South America. Like all immigrants in every country they took their own cuisine with them and adapted it to the local cuisine. So, we had things like salmon tartare with lemon, coriander, tomatoes and corn.
I must admit that the predominant flavour paired with seafood was lemon and coriander. Since I love lemon and coriander I enjoyed the food. The good thing about such a pairing was that the sea food element made the each dish taste different. The scallops were quite different from the salmon tartare although they were flavoured with the same ingredients.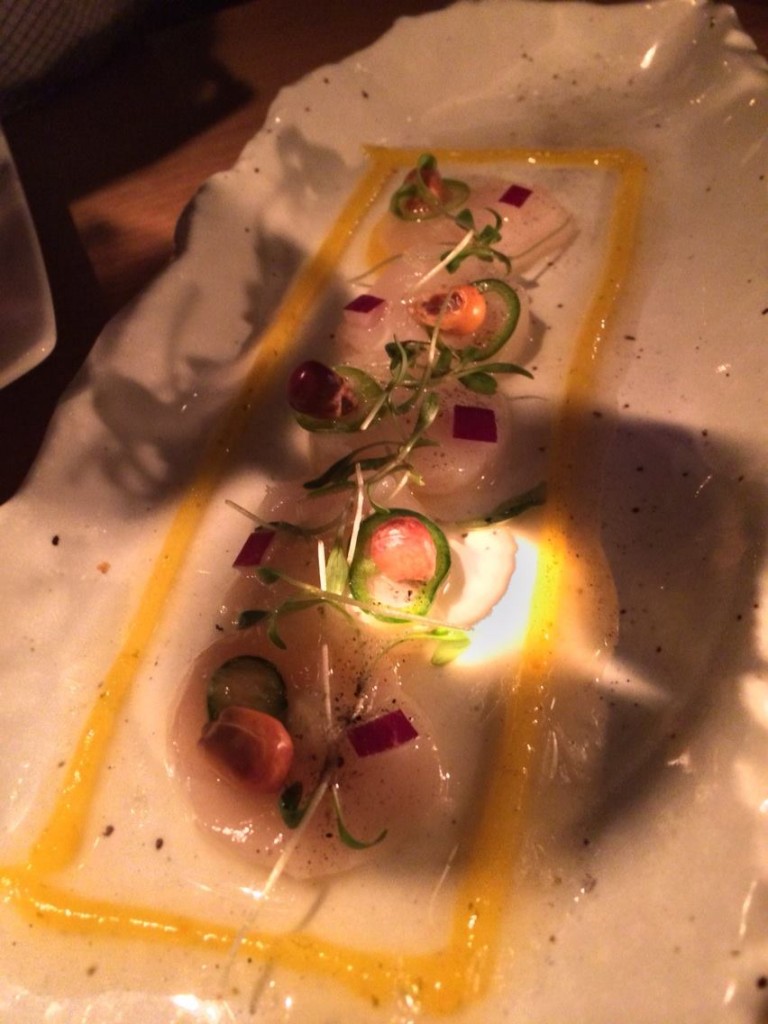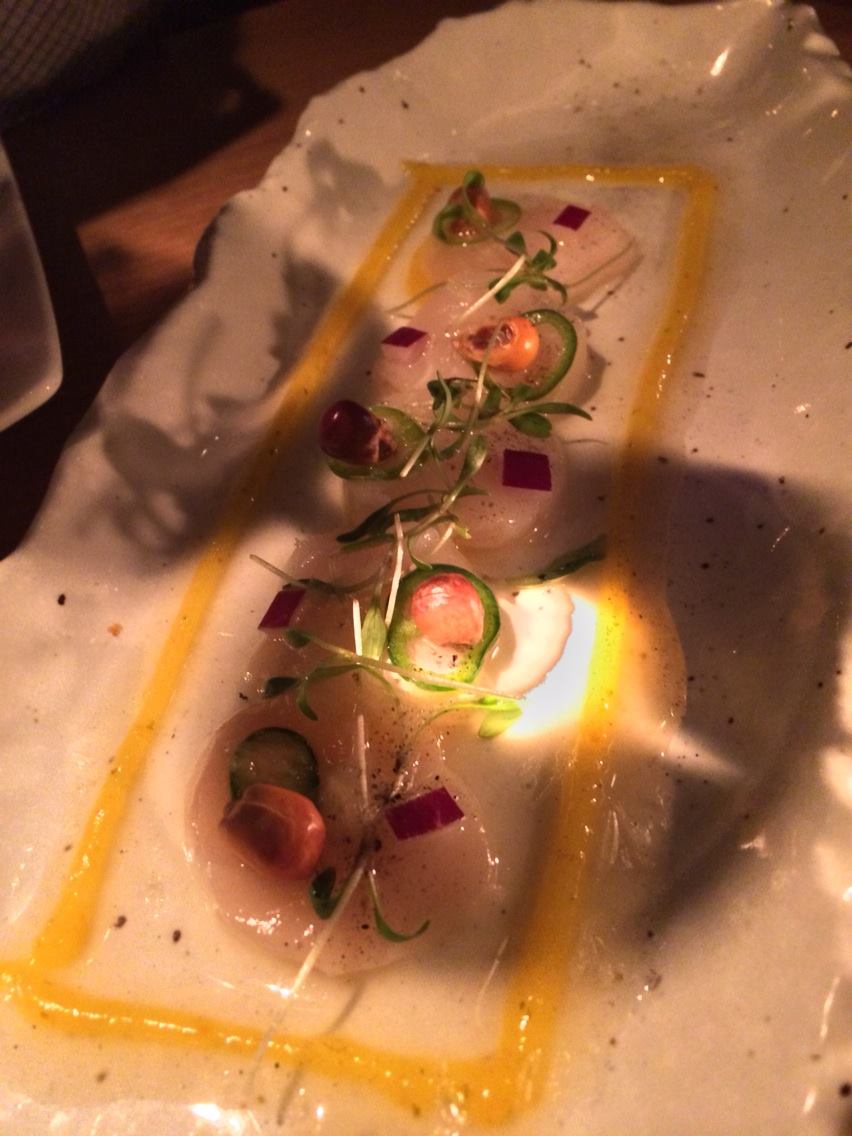 Space wasn't a problem because larger groups were all seated at long tables and couples and groups of four were seated at smaller tables. And no one fell over their neighbour! I admit that the bar area where we waited for our table did get a bit cramped, but its a bar, you are always jostling for drinks at bars.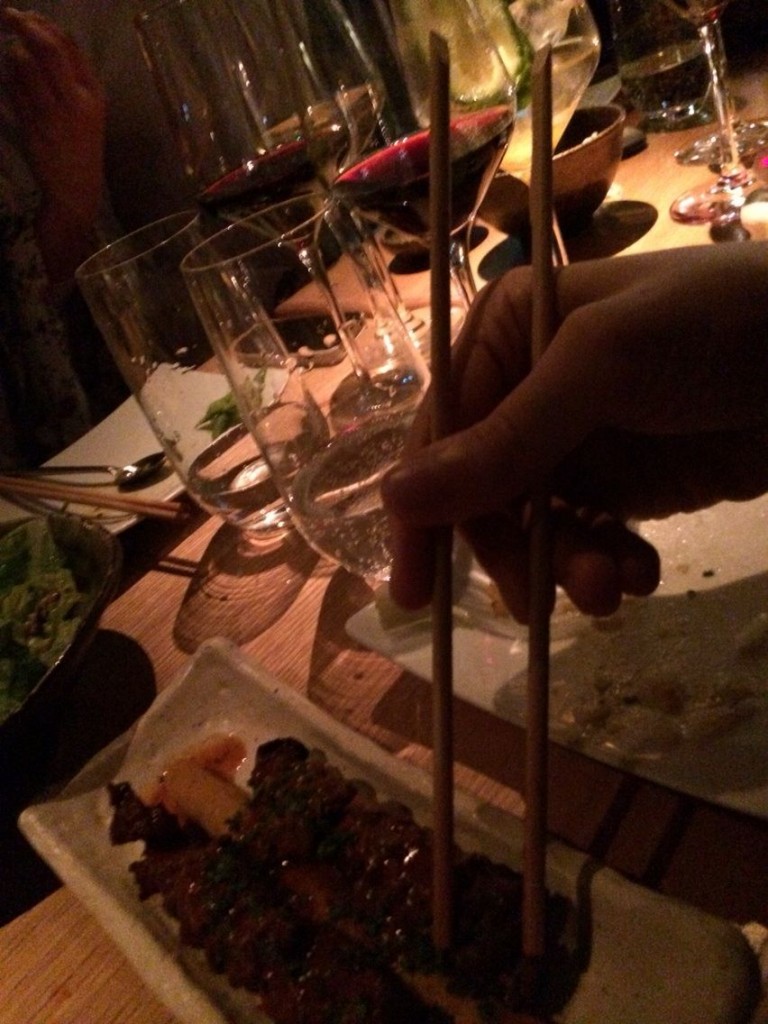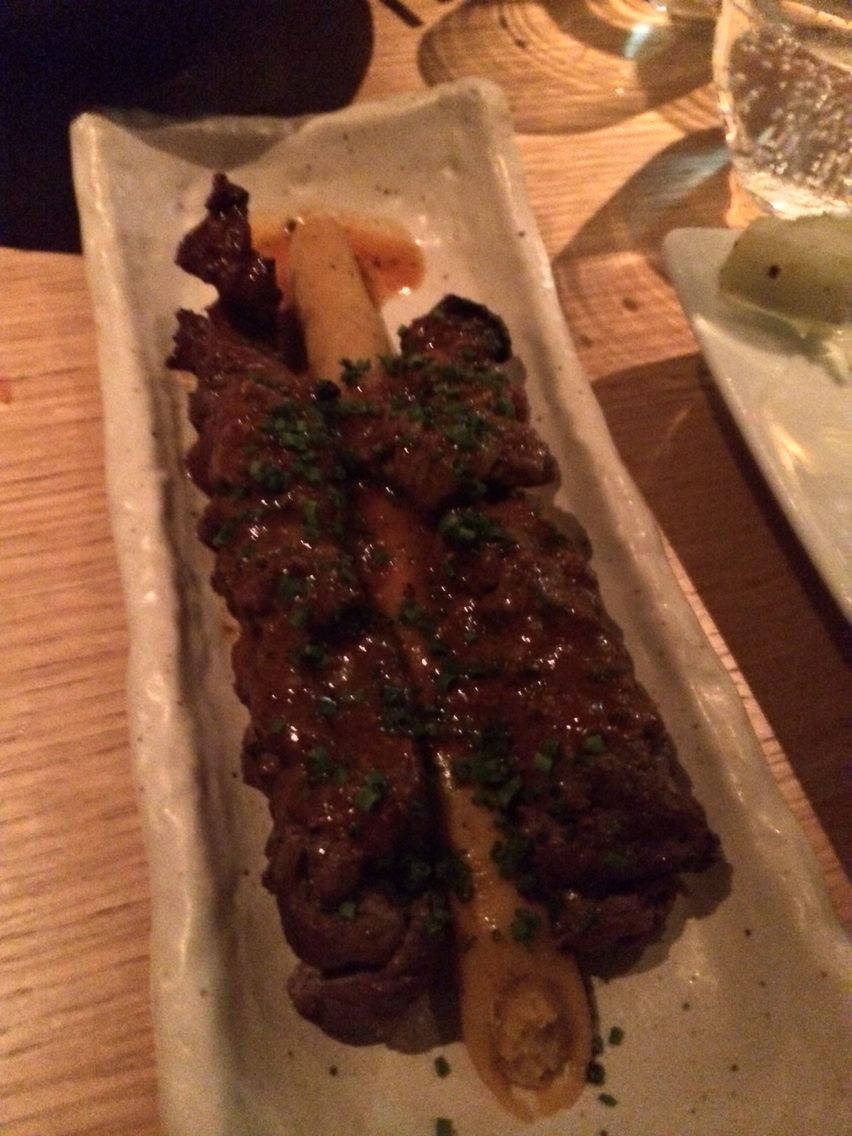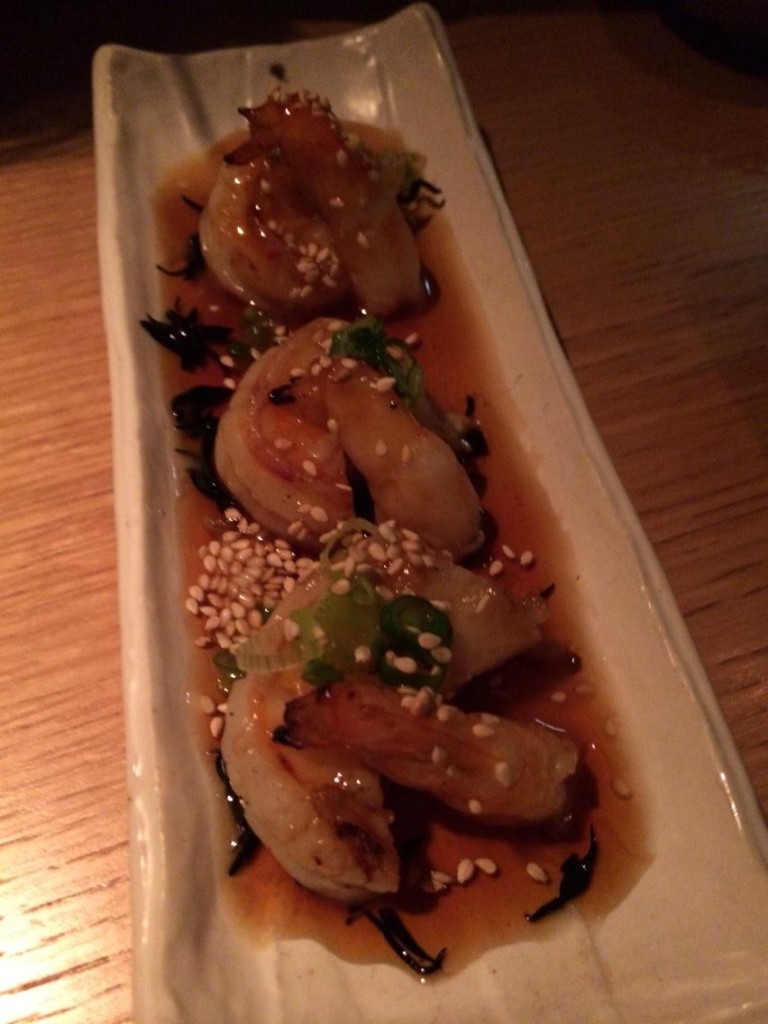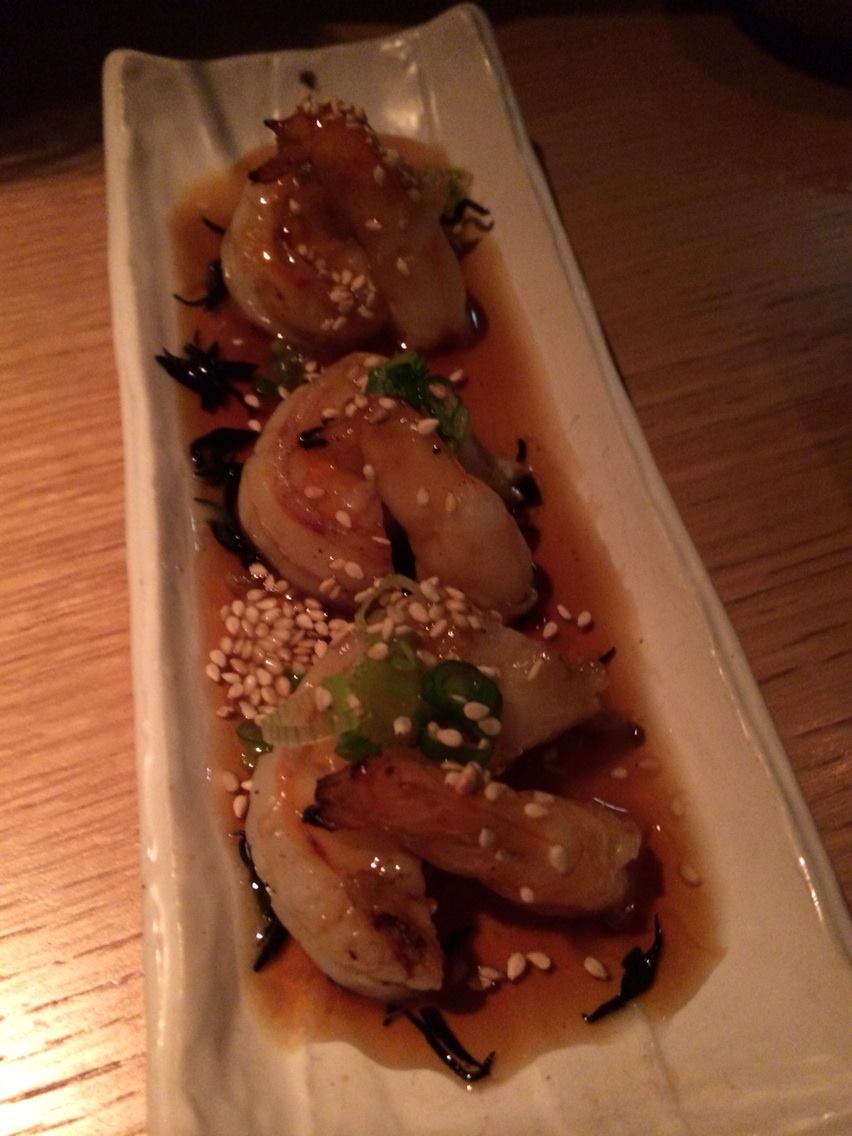 It was an evening well spent picking at delicious dishes to share. Sharing platters are great for conversation and networking. However, I think Chotto Matte deals better with larger groups and it is easier on the pocket for everyone. It is fine dining to share, if there is such a thing, so if you are looking for Sunday lunch it isn't the place to go.  If you want to have a good time then the menu is a good conversation starter and the cocktails are great as well.
We ended our dinner at Chotto Matte with a round of desserts. Although these weren't as out-of-the-box as the rest of the menu, they taseted great flowers and all!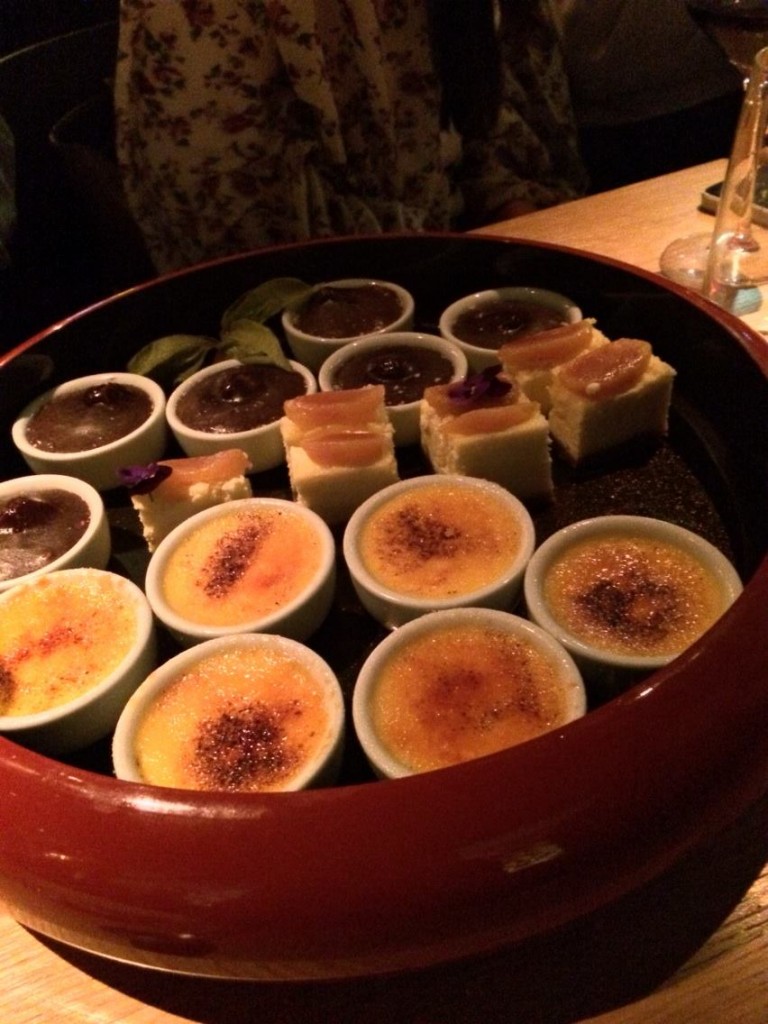 Written by Amrita Dasgupta -
Visit my blog for more food and travel stories
I love to travel, discover new things, experience new cultures and then I get back home and experiment with the new food and recipes I discovered on my travels. My blog is about all those life experiences. If you've enjoyed this post, keep in touch with Drifting Traveller on
Twitter
and
Facebook
or by adding my blog to your RSS feed. Follow my blog with
Bloglovin
or
Networked Blogs
! If you really like reading the Drifting Traveller why not share it with people you know who'd like to read it too.