Lured by the meat – Santa Maria del Sur
Like most urban, trendy, cool people we go to the gym three days a week. We really need to go to the gym. Although I don't see any signs of weight loss, but our appetites have improved. On one such hungry day we were lured by Santa Maria del Sur, an Argentinian steakhouse in South west London. Ditching the healthy lentils, fish and fresh vegetables gave us a sense of relief and exhilaration.
Santa Maria Del Sur has a nice and warm ambience, somewhere you would like to hang out with your friends or even a family dinner. The waiters who served us were knowledgeable about wine, friendly and their service was impressively fast.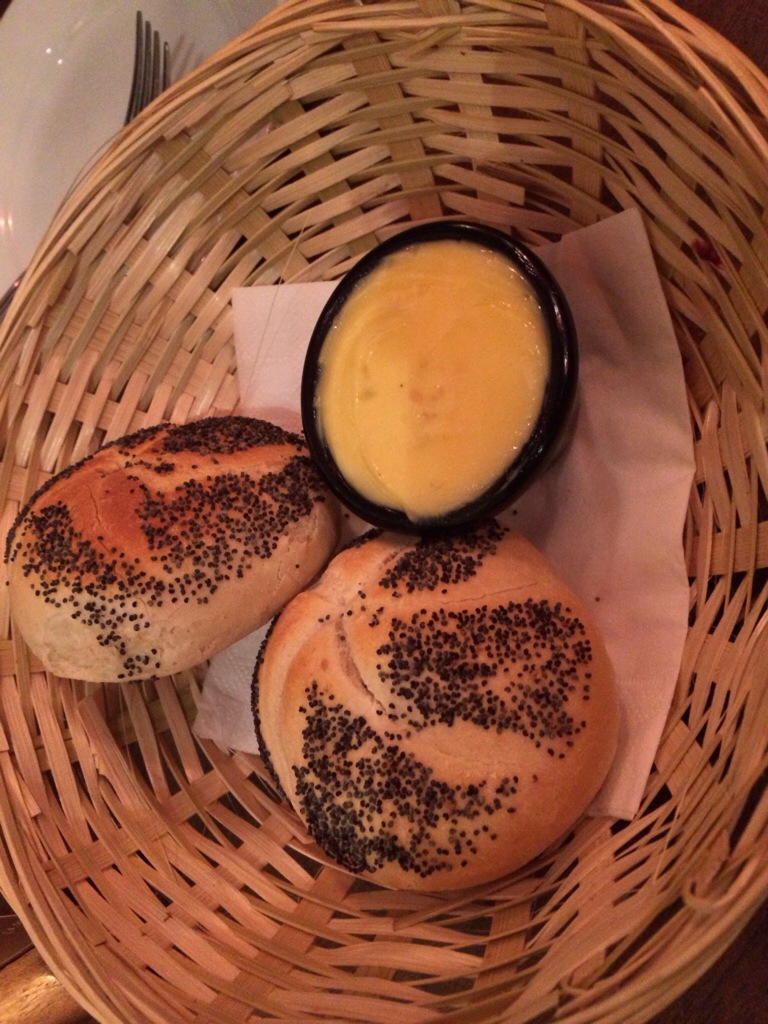 I love restaurants that instantly serve fresh bread to their diners. Even before we ordered the wine! While we munched on our bread and butter, we ordered a wonderfully fruity and well rounded red wine, Zuccardi Serie A – Malbec 2009 – Maipú. £32.90. The wine promised : 'Juicy cherry fruit flavours with a light earthy touch. Lingering finish.' and it delivered. I liked the fact that they let us order by the glass because I rarely, nearly never, drink a whole bottle of wine at dinner. However, I would have preferred if they had 125 ml glass options.
For starters we ordered Empanadas and Morcilla (black pudding) and what you see below is the remains of one. Also an empanada in the left corner. I don't think I would order empanadas again, as they weren't that special.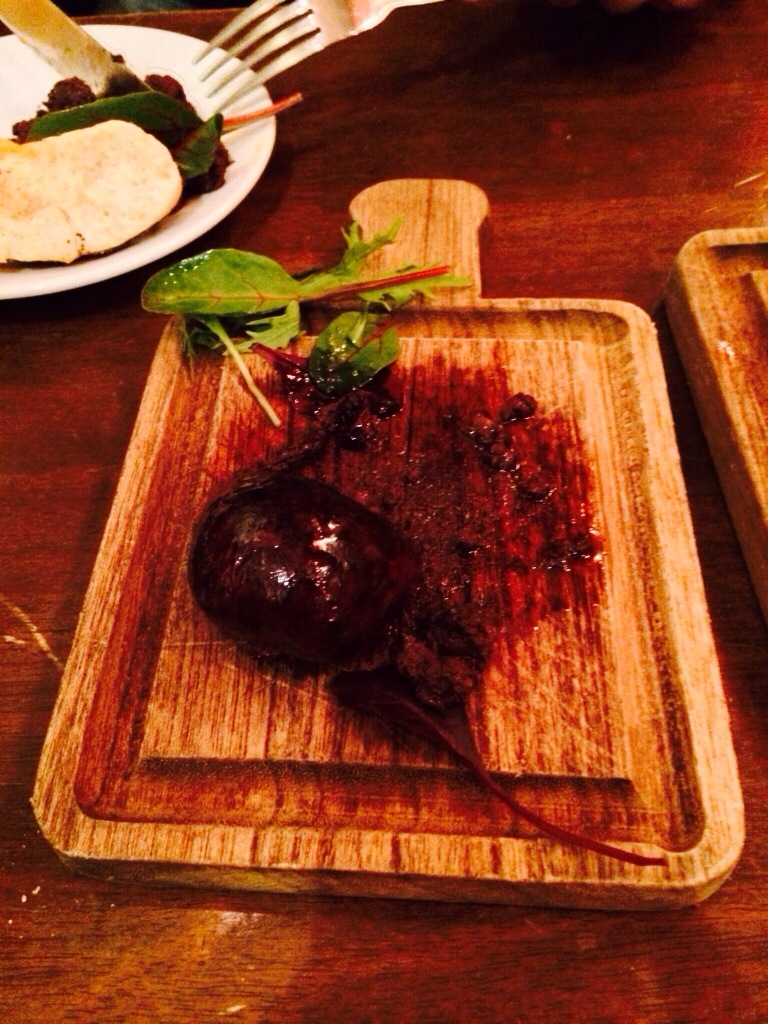 As I've never had black pudding before, I was quite impressed with this one. For mains we ordered a rib-eye steak and a rump steak with vegetables as a side. Although, the rump steak was rather dry their food presentation was clean, appetizing and not too fussy.
It was a good and satisfying dinner and I would recommend Santa Maria del Sur to people looking for Argentinian food or relaxed dining options. But if I visit again, I think I'll try the fish of the day and desserts.
Written by Amrita Dasgupta -
Visit my blog for more food and travel stories
I love to travel, discover new things, experience new cultures and then I get back home and experiment with the new food and recipes I discovered on my travels. My blog is about all those life experiences. If you've enjoyed this post, keep in touch with Drifting Traveller on
Twitter
and
Facebook
or by adding my blog to your RSS feed. Follow my blog with
Bloglovin
or
Networked Blogs
! If you really like reading the Drifting Traveller why not share it with people you know who'd like to read it too.