Guest Post: Sankranti Cravings
When you live a thousand miles away from your country, you celebrate and honor your customs more than you used to. I moved out of my parents' house when I was 18, when boiling rice required me to look up a recipe. Having mostly  had foodie boyfriends (and room mates) led me to rustle up random meals, and here I am today daring to try apparently difficult recipes.
Being a biochemist at my workplace, I can confidently say that if you can make buffers/ solutions, you can cook too! Hence, making desserts is possibly the easiest thing you will ever lay your hands on. But if you don't get the chemistry, stick to the recipe.
Let's try to make something that our Gram'mas can do with their eyes closed and our moms do while counting calories.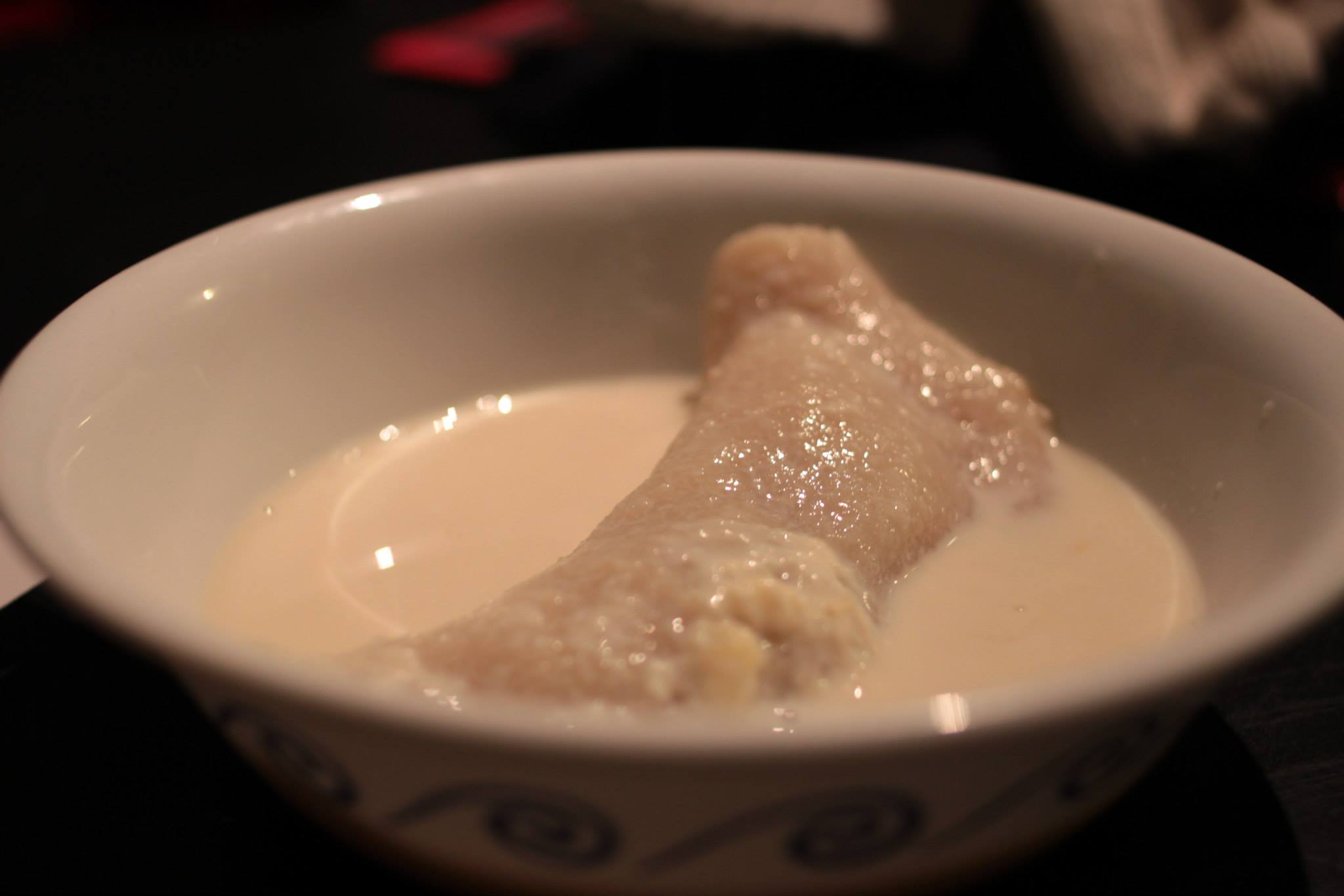 1. Dudh puli/ Coconut stuffed rice dumplings
Things you need:
• Shredded coconut (preferably non sweetened)
• Rice flour (wash rice grains and drain the water- dry- grind into a fine powder)
• Mewa/ Khowa ( a good substitute would be dried milk solids)
• Sugar (powdered works better for me)
• Rose water (for essence, no vanilla extract please)
• Milk (evaporated milk if you are running low on time)
• Cardamom pods (2-3)
• Salt
How to make:
Shell: Mix 2 cups rice flour, 1 cup water, 1 cup mewa, and 1/8 teaspoon salt and knead into a nice,
soft dough. Roll it out like you would do with bread/ pizza base. Cut small circles and spread them out
separately.
Filling: On a nonstick pan, on medium heat, add 1 cardamom pod (crushed/ opened) and the shredded
coconut. Add sugar to taste. I personally don't like it very sweet. I also like to add some whole milk while
making the filling. It makes life much easier and you get a sticky/ gooey filling. Let the filling cool down.
Syrup/ kheer: Bring whole milk to boil and then reduce the heat to condense the milk. Add 1-2
cardamom pods. If you are running low on time (or have little patience), add evaporated milk (not
condensed milk) and bring to desired consistency (somewhere between not too thick but not too liquid
either). You don't want to add sugar at this point, not yet.
Grand finale: Put stuffing on your round shells and roll the shells into a half-moon shape. I like to seal
the edges by rolling them back a bit. Add the dumplings to the kheer. Cook the dumplings in the kheer.
Check for completeness with a toothpick. Once the dumplings are cooked, add a tbsp. of rose water and
sugar/ jaggery to taste. If you add the sugar/ jaggery before the dumplings are cooked, the milk will spurt
and the dumplings will be under-cooked.
Chill and serve.
2. Rosh Bhora/ Flattened rice dumplings
I really want to take credit for the following recipe but that would be wrong. Soma Chowdhury is a
dear friend working at FDA, USA. She is one food blogger whose recipes I follow/ try to follow without
changes/ fixes. Check out her blog too if you have some time. You get a fascinating/ mostly simple
recipe and a little history about the food too.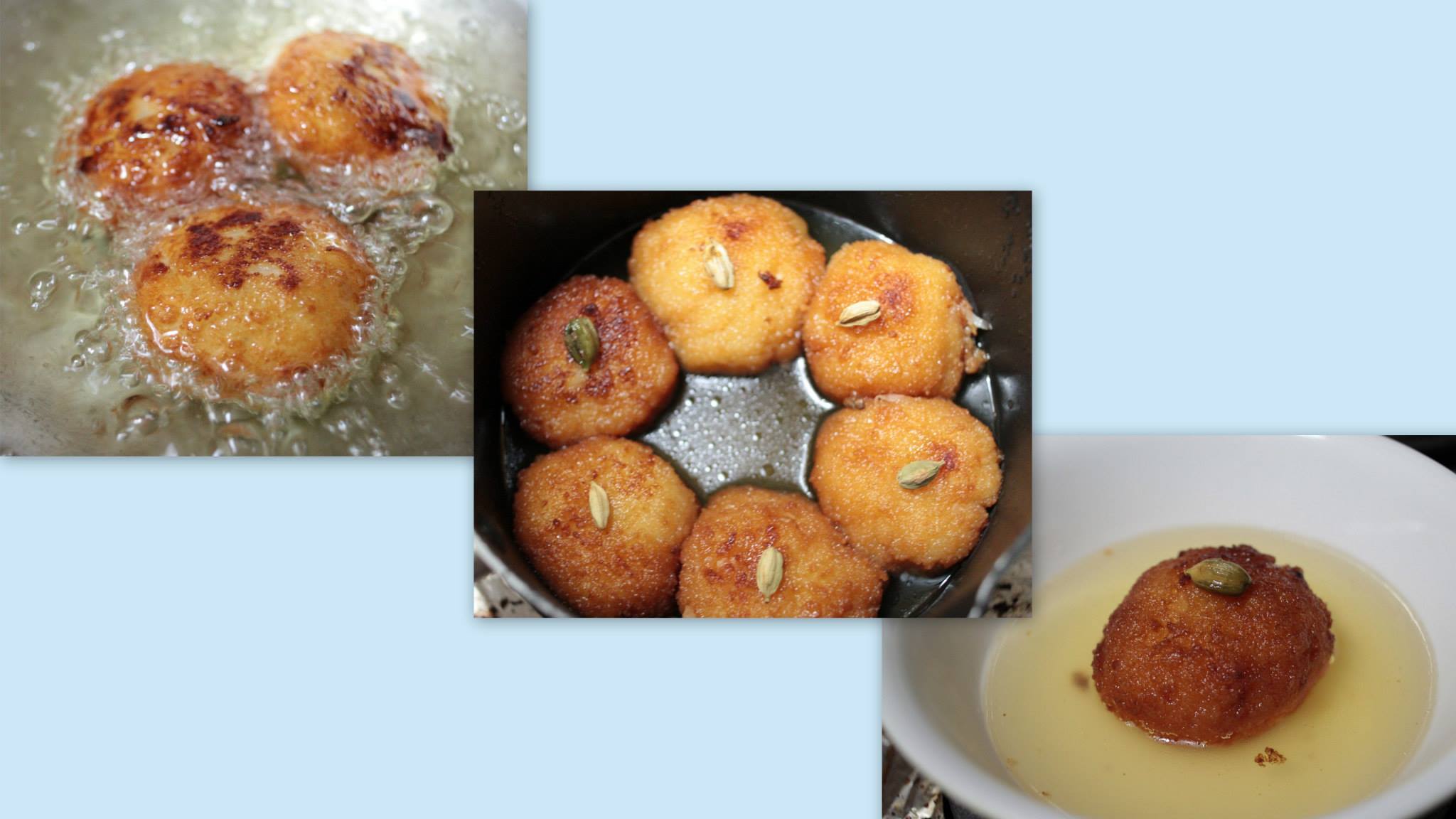 The secret to the perfect dessert is adjusting the sweetness quotient to the taste of your friends/
family. This is one thing where you should not stick to the recipe!
Dolonchapa Chakrabarty is a friend from school and my earliest memories of her are as an Indian classical dancer . At present, she is doing her PhD in DNA-protein interactions in viruses at the State University of New York at Buffalo. She likes to travel (mostly hike), paint, dance, read, and blog.  She blogs at https://dolonchapters.wordpress.com/
Her interest in rustling up random stuff to make a dish grew from her belief that food is a great way to bond with people. Her dishes started making its way to parties where she always has her foodie friends around. She loves to bake, and spoils her friends rotten.
Written by Amrita Dasgupta -
Visit my blog for more food and travel stories
I love to travel, discover new things, experience new cultures and then I get back home and experiment with the new food and recipes I discovered on my travels. My blog is about all those life experiences. If you've enjoyed this post, keep in touch with Drifting Traveller on
Twitter
and
Facebook
or by adding my blog to your RSS feed. Follow my blog with
Bloglovin
or
Networked Blogs
! If you really like reading the Drifting Traveller why not share it with people you know who'd like to read it too.