The 1920s revival
The Great Gatsby-esque fervour has finally caught up with me after I received summons to a 1920s style prohibition party. I spent an evening exploring pictures and film clips for vintage clothing ideas to dress the part.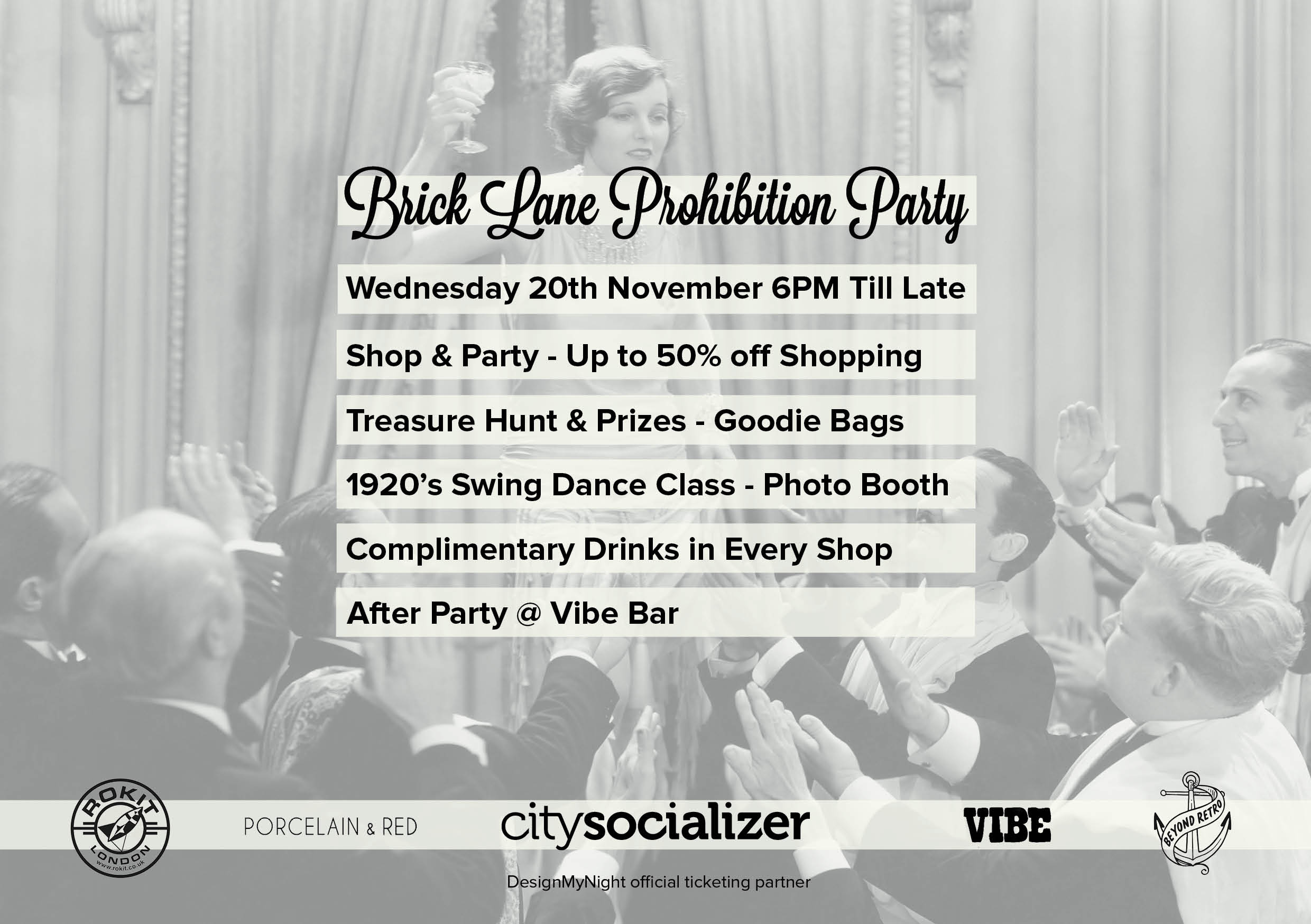 Since I never do anything by halves I started researching London in the 1920s. From high street fashion to vintage to actual parties in the era. It soon became apparent, that London after the First World War was suffering from a split personality disorder. Parts of London were in shambles. People were living in derelict conditions and in abject poverty. Mayfair and it's neighbouring boroughs, on the other hand, were facing a cultural revival.
Unlike the 1920s prohibition era in USA, London went completely overboard with it's frivolity. Bath and Bottle parties and jazz were trending in Mayfair, while society madams in America drank bootlegger gin in dainty tea cups.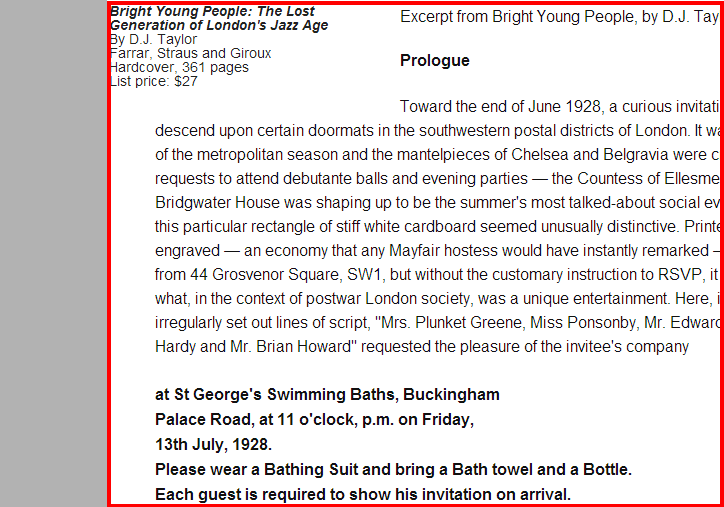 On the other hand, Brick Lane, East London, the venue of my party was undergoing a different revival. The late nineteenth century saw a upsurge of Ashkenzi Jewish immigrants, who settled in East London and Petticoat Lane flourished in the local garments trade. However, people here were not affluent and wild parties were far from there minds. Likewise, the London, West End crowd wouldn't be seen in the East End. East London has seen numerous changes since then.
The 1970s brought the Bangladeshi immigrants, who set up a flourishing trade in curry. The 1990s in a spirit of regeneration lifted East London out of its doldrums. Areas like Shoreditch and Hoxton are the places for the eclectic and artsy. The edgy Brick Lane with its vintage shops and vibe bars to jive in 1920s swing style seems to be a perfect venue for a prohibition party.
The economic and social situation of the 1920s have striking parallels in the present times. In  these times of eternal recession we still find time and money to party and make merry. We live in the present like the 'Bright Young Things' of Evelyn Waugh's Vile Bodies, 'the Great Gatsby of Britain'. Dressing up in vintage fashion is back and the thought makes our hearts sing.  Unlike, East London, Chelsea, Belgravia and Mayfair of the 21'st century hasn't changed much.  A trend of high life and party harder seems to define these areas across wars, generations and  recessions.
Hosting this event in vintage boutiques , Beyond Retro, Rokit, and Poreclain & Red, near the erst-while garments market completes the proverbial circle of the 1920s revival. A time of change, regeneration and re-invention should be celebrated at Brick Lane, an area which has see cultural upheavals since the time of the Huguenots.
To see the complete film, The Open Road by Claude Friese-Greene, visit here .
To join me on an evening of vintage fun visit the Facebook page and get tickets.
Written by Amrita Dasgupta -
Visit my blog for more food and travel stories
I love to travel, discover new things, experience new cultures and then I get back home and experiment with the new food and recipes I discovered on my travels. My blog is about all those life experiences. If you've enjoyed this post, keep in touch with Drifting Traveller on
Twitter
and
Facebook
or by adding my blog to your RSS feed. Follow my blog with
Bloglovin
or
Networked Blogs
! If you really like reading the Drifting Traveller why not share it with people you know who'd like to read it too.