Liebster Blog Award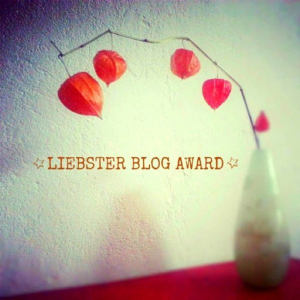 Usually award notifications to me are like the millions of you-have-won-a-lottery emails, so I was pleasantly surprised, after careful Google research, that the Liebster Blog Award existed. Its an honour to be nominated by Gurgles and Woofs, whose blog is an entertaining and witty anecdotal account of her life experiences as a mum, a woman and an individual. The Liebster award is nominated and given out by fellow bloggers to new or undiscovered blogs ,who have less than 200 followers. So don't search for a judges panel on Google. However, there are certain rules. You can't just accept it and be happy.
Rules
Thank and link back to your Liebster Award presenter.
Proudly present the Liebster Award logo on your blog.
Present the Liebster Award to eleven deserving blogs of 200 followers or less.
Let them know they have been chosen by leaving a comment on their blog.
Ask your nominees eleven questions, and please do make them interesting.
Post eleven interesting facts about yourself.
Also, answer the eleven questions asked of you .
My answers to the eleven questions set out by Gurgles and Woofs will be posted soon. Right now I am looking for deserving blogs and enjoying the breeze by the side of the Aegean Sea.
Written by Amrita Dasgupta -
Visit my blog for more food and travel stories
I love to travel, discover new things, experience new cultures and then I get back home and experiment with the new food and recipes I discovered on my travels. My blog is about all those life experiences. If you've enjoyed this post, keep in touch with Drifting Traveller on
Twitter
and
Facebook
or by adding my blog to your RSS feed. Follow my blog with
Bloglovin
or
Networked Blogs
! If you really like reading the Drifting Traveller why not share it with people you know who'd like to read it too.